London networking event - networking lunch at Aveqia
Member £20.00 + VAT
Non-Member £25.00 + VAT
Urbano Network hosts a varied calendar of weekly London networking events, including at least one networking lunch each month.
Here are some photos of our Aveqia networking event!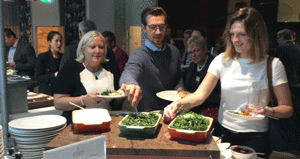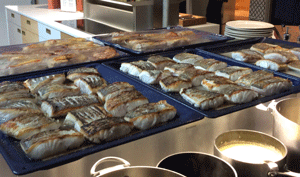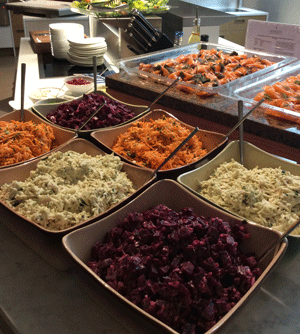 Urbano's networking events are open to all companies regardless of size, sector or area. Non-members are always welcome and our networking lunches usually attract 40 (our maximum) attendees, a mix of business owners, company directors, senior managers and corporate representatives from across all sectors, ensuring effective and valuable networking opportunities for all attendees.
Our host venue for this lunch was Aveqia. Aveqia is a Swedish concept of team building and training with quality at its heart, from the amazing kitchens and workspace and amazing food!
Our Aveqia networking event buffet menu:
- Selection of meat
- Selection of cheeses
- Bread selection
- Smoked salmon
- Gravadlax salmon
- Seasonal salad
- Roast chicken breast with rosemary jus
- Pan fried hake fillet with lemon butter
- Green beans and kale
- Mash potatoes
Plus 2 complimentary glasses of wine (or orange juice or cranberry juice) and tea or coffee

Urbano lunches are very relaxed and informal. We help you make introductions most relevant to you and your business, but the conversations are friendly, with the emphasis on genuine conversations rather than a series of sales pitches. We usually only sit down to eat and the events are lively but not rushed.
After each event, we publish a unique online Urbano Event Group. where every attendee - including non-members - is profiled, allowing you to stay connected long after the event has finished. Login via the Urbano website and view vai your Dashboard created upon your first booking.
Non-member price quoted on the event page is the discounted rate for a company's first visit. The price quoted on the actual payment page (usually £28 - £45) is the price relevant for you and the events your company has attended. Non-members companies are allowed to attend up to three networking events.
To join Urbano, please view benefits and options for Companies and Individuals. www.urbanonetwork.co.uk/membership