London networking event - Urbano networking evening - Soho - November
L'Escargot
48 Greek Street
Soho
London, W1D 4EF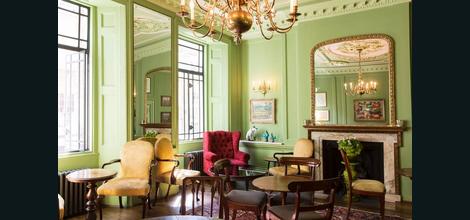 Wednesday November 25th

6:00pm
Member £24.00 + VAT
Non-Member £28.00 + VAT
Urbano Network hosts a varied calendar of weekly London networking events, including breakfast events featuring great speakers, networking lunches and a monthly 'open' networking evening which are free for members.
Urbano also arranges special events like this evening event at L'Escargot to bring together different companies across London and its different business sectors, but especially from media (TV, film, advertising, design and performance) from Soho and beyond.
We shall be upstairs at L'Escargot's Club Prive to enjoy pre-Christmas complimentary drinks, canapes and networking with members from Urbano and L'Escargot alongside guests.
Housed in a Georgian town-house, London's oldest French restaurant, L'Escargot, has undergone a refurbishment and welcomed new owners. Chez Gerard Group co-founder Laurence Isaacson and Brian Clivaz, from Dover Street Arts Club and Home House, who have revamped the icon to include an upstairs private members' area called Club Prive, offering an ideal location for private dining and secluded meetings.
Like all Urbano events, there will be plenty of chances to talk, share information, build associations and develop new business. We make introductions between businesses where we thing there will be common interest and value, often using knowledge gained by previous conversations or our own research.
Canapés menu
- Smoked salmon with crème friache
- L'Escargot with parsley butter
- Cocktail Sausages
- Wild mushroom arancini
And complimentary glasses of wine.
"I'd strongly recommend attending pretty much any Urbano event."
Mark Goodier, Director of Wise Buddah, ex-Radio 1 DJ Speaker & Urbano Member
For each Urbano event, Urbano publishes an Event Group. This is an online group containing the profile of the other attendees. The Event Group is permanently accessible after the event so no more lost business cards and missed opportunities to connect in the future. To ensure maximum benefit, therefore please complete all profile information for you and your company including your picture!
* Non-member prices quoted on the Urbano website are the discounted rates for a company's first visit, (the published rate - usually £25 or £28). The quoted price on booking is the relevant price for you. Non-member companies can attend up to three Urbano networking events.

To enjoy this this event at member rates, click here for details on benefots and options for Urbano Membership.