London networking event - networking lunch at The Punchbowl
The Punchbowl
41 Farm Street
Mayfair
London, W1J 5RP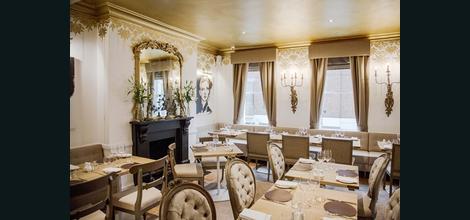 Wednesday December 9th

12:30pm
Member £24.00 + VAT
Non-Member £28.00 + VAT
Urbano Network hosts a varied calendar of weekly London networking events, including at least one networking lunch each month. Join us for the last networking lunch of our 2015 calendar at Mayfair's famous and fabulous Punchbowl!

Urbano's networking events are open to all companies regardless of size, sector or area. Non-members are always welcome and our networking lunches usually attract 40 (our maximum) attendees, a mix of business owners, company directors, senior managers and corporate representatives from across all sectors, ensuring effective and valuable networking opportunities for all attendees.
** IN A FITTING TRIBUTE TO THE NATIVITY THERE REALLY IS NO ROOM AT THE INN. UNTOLD KINGS BEARING GIFTS HAVE CONTACTED URBANO HQ AND UNFORTUNATELY EVEN OFFERS OF FRANKINSENCE, MYRHH AND GOLD CANNOT MAKE THE VENUE BIGGER. SORRY.
FOLLOW THE STAR AND BOOK NEXT WEEK'S EVENING EVENT AT SAVOY PLACE:
URBANO AT SAVOY PLACE

Urbano Network's London networking lunches are held in restaurants, hotels and other interesting venues in central London, where our hosts provide a delicious lunch and Urbano serves up the most diverse and effective networking in London.
Urbano lunches are very relaxed and informal. We help you make introductions most relevant to you and your business, but the conversations are friendly, with the emphasis on genuine conversations rather than a series of sales pitches. We usually only sit down to eat and the events are lively but not rushed.
After each event, we publish a unique online Urbano Event Group. where every attendee - including non-members - is profiled, allowing you to stay connected long after the event has finished. Login via the Urbano website and view vai your Dashboard created upon your first booking.
Menu
- Mini Punchbowl Burgers
- Chipolatas, honey and mustard
- Salt cod croquettes, lime jelly
- Mushroom, truffle arancini
- Vegetarian scotch egg
- Beetroot salad, goats cheese, watercress and beetroot vinaigrette
- Wholegrain slaw
- Truffle chips
- Sourdough and jersey butter

Plus complimentary glass of wine, beer or soft drink.

Non-member price quoted on the event page is the discounted rate for a company's first visit. The price quoted on the actual payment page (usually £28 - £45) is the price relevant for you and the events your company has attended. Non-members companies are allowed to attend up to three networking events.
* Non-member companies are welcome to send representatives to up to THREE Urbano events, including a maximum of TWO of the same type (evenings, Build events etc). *

To join Urbano, please view benefits and options for Companies and Individuals. www.urbanonetwork.co.uk/membership