London networking event - Urbano networking evening - Foundation Bar
Foundation Bar
5 Langley Street
London, WC2H 9JA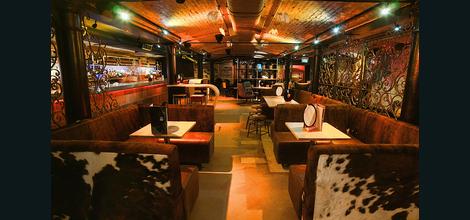 Wednesday March 23rd

6:00pm
Member £0.00 + VAT
Non-Member £28.00 + VAT
Urbano Network hosts a varied calendar of weekly London networking events, including breakfast events featuring great speakers, networking lunches and a networking evening.
Urbano's monthly networking evenings are free to members* but non-members are always welcome. Hosted in a range of venues drawn from our roster of some of London's finest hotels, bars and clubs, our 'open' evening networking events attract a diverse mix of business owners, directors, senior professionals and creatives from across London's corporate and commercial sectors.
Our evenings bring this audience toegther to enjoy canapes and drinks courtesy of our hosts and Urbano's unique approach to networking, where the the atmosphere is famously relaxed, friendly and even fun, but with each event presenting unique opportunities to make lasting, valauble business connections.
There are always plenty of chances to talk, share information, build associations and develop new business. We make introductions between businesses where we thing there will be common interest and value, often using knowledge gained by previous conversations or our own research.
Our host venue for our March networking evening is Foundation, an industrial cocktail bar in the London's Covent Garden area.
Canape Menu
- Goats cheese crostini with sticky onion jam
- Tandoori Rubbed Lamb with cucumber raita
- Skewered King Prawns with chilli, lime and lemongrass dressing
- Serrano Ham wrapped asparagus
- Cherry tomato, mozzarella & olive skewer with pesto dressing
- Mini cheeseburgers with relish and dill pickles
Plus complimentary drinks courtesy of our hosts.
** CURRENT PROMOTIONS **
Monday's: Happy Hour ALL night! This gets you 50% off all drinks excluding champagne.
Thursday's: Peace, Love, Cocktails brings you 2-4-1 Cocktails ALL night!
Friday 18th & 25th March ONLY: Double your bar tab - Pop down £50 and we will personally double it to £100 to use as a bar tab. T&C's apply.
Every other day Happy Hour from 5-7:30pm - this means 50% off all drinks excluding champagne!
For more on our host, please click here: Foundation

Each Urbano event has a unique online Event Group where every attendee and their company is profiled, accessed through your own Urbano Dashboard. Members get access to full contact details of every attendee. All attendees can access the profiles of people you meet at this event through the Event Group published after the event.
Non-member companies are welcome to book and send representatives to up to TWO Urbano events before needing to join to continue to develop valuable relationships across London's most dynamic business community.
To join Urbano in time to attend this event at appropriate member rates, please view benefits and options for Companies and Individuals. www.urbanonetwork.co.uk/membership