London networking event - Urbano Business networking breakfast with Neil Maiden
Marriott Harrison
11 Staple Inn
Chancery Lane
London, WC1V 7QH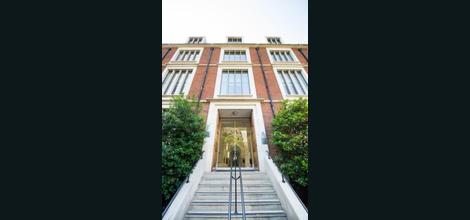 Thursday March 10th

8:00am
Member £24.00 + VAT
Non-Member £28.00 + VAT
Urbano networking breakfasts give company directors, business owners, entrepreneurs, corporates, professionals and creatives across a range of sectors a chance to make connections, build associations, and learn from some of the UK's most informed and successful entrepreneurs, business people and cross-sector specialists.
Urbano speaker breakfasts are stripped down conferences, featuring great speakers, allowing attendees to discuss the issues featured in the guest presentation and plenty of opportunity to network with the speaker and the other attendees from all sizes and types of companies, from PLCs to SMEs.
Our hosts for this event is long-standing Urbano supporters and members, Marriott Harrison, the London-based commercial law firm specialising in corporate law, property, employment, media and litigation. We will be in their event space in their Staples Inn offices, Chancery Lane.
About our speaker Neil Maiden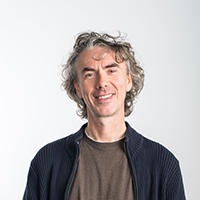 Neil Maiden is Professor of Digital Creativity in the Faculty of Management at the Cass Business School and co-founder of the Centre for Creativity in Professional Practice at City University London.
He initiates and leads interdisciplinary research in software engineering, creativity science and integrated health and social care. He has been a principal investigator on research worth almost €35 million, directly managing €4 million of this income at City. He is a recognised thought leader in his disciplines publishing over 175 peer-reviewed papers in leading journals.
Neil will be talking about the relationship between creativity, innovation and business, showing examples of how re-thinking and re-engineering processes in sectors such as health & safety, manufacturing and technology itself can being surprising results.
Neil will be showcasing some of the work his department is pioneering and discussing the near-future potential of new applications in disrupting orthodox and accepted orthodoxy that will affect all areas of commerce.

Event Format
8:00am – Registration, coffee and pastries
8:30am – Presentation by Neil, followed by Q&A
9:20am – Informal and facilitated networking
- 10.30am
After each Urbano event, we publish a unique online Urbano Event Group. where every attendee - including non-members - is profiled, allowing you to stay connected long after the event has finished. Login via the Urbano website to your own Dashboard created after booking and complete your profiles ready for the event including uploading your photo!
Non-member companies are welcome to book and send representatives to up to TWO Urbano events before needing to join to continue to develop valuable relationships across London's most dynamic business community.

To join Urbano in time to attend this event at appropriate member rates, please view benefits and options for Companies and Individuals. www.urbanonetwork.co.uk/membership