Urbano Build networking breakfast event
MWB Business Exchange Marble Arch
Marble Arch Tower
55 Bryanston Street
London, W1H 7AA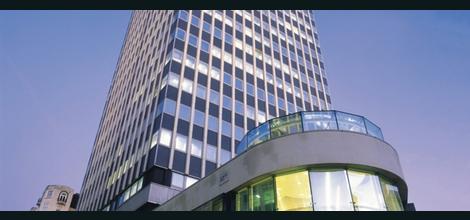 Thursday March 8th

8:00am
Member £20.00 + VAT
Non-Member £25.00 + VAT
Urbano Build is a programme of regular networking events combined with online networking groups for architects, developers, property investors, designers, interior designers and other professionals associated with the built environment sector to make connections, gather information, create associations and alliances. Members and non-members are encouraged to share their knowledge and connections to help each other attendee's business to survive and thrive.
Urbano Build events take the best bits of conferences - interesting themes, great speakers - and strip them back to focussed events that are affordable, lively and don't take too much out of your working day. But most of all, you get to meet around 50-60 (sometimes more) businesses in a lively two-three hours of informal but facilitated networking where you can easily find and speak to every other company there. You also have full access to the speaker and only sit dwn for the presentation!
For the past three years, Mark Herring, Urbano's MD, has been bringing together audiences to hear high-profile speakers, such as the The Minister for Architecture, the Chairs of CABE and BURA, Martha Schwartz (landscape architect), Theis + Khan, Jackie Sadek, CEO of UKRegeneration amongst others.
About March's speaker
Mark Bew, recently awarded an MBE in the New Years Honours List, has been appointed Chair of the UK Government BIM (Building Information Modelling) Group.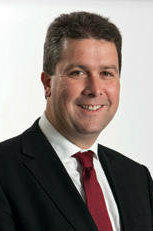 Mark's new role comes after Business System and Information Director roles with URS Scott Wilson, Costain and John Laing.
He is now charged with delivering the government's vision to BIM as the government is set to unveil its early-adopter BIM projects and work is being done to identify projects which will have BIM capabilities demanded of contractors within their contracts.
Mark will explain the government's strategy and vision for BIM within construction and look at the opportunities this step-change in construction project delivery offers to companies in the built environment sector.
Format
8:00am – Registration, coffee and pastries
8:20am – Presentation by Mark Bew
8:45am – Q&A

9:00am – Informal and facilitated networking
About Urbano
Urbano's approach to networking is that each attendee should look to pass a 'packet of value' to everyone they meet. These packets of value can be a piece of information, a promise to meet afterwards or make an introduction, or a host of post-event commitments that each specific conversation encourages.
For each event, Urbano publishes an Event Group. This is an online group containing the profile of the other attendees. The event group is accesible after the event so no more lost business cards and missed opportunities to connect in the future. To ensure maximum benefit, therefore please complete all profile information for you and your company including your picture!