London networking event - Twitter Masterclass with Urbano
Furniture Makers' Hall
12 Austin Friars
City of London
London, EC2N 2HE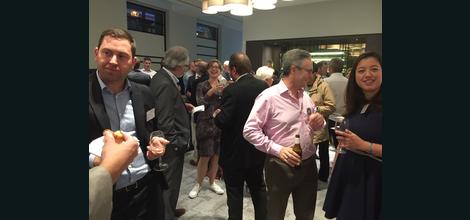 Tuesday February 23rd

2:00pm
Member £39.00 + VAT
Non-Member £59.00 + VAT
Urbano Network organises Business Masterclasses, covering the essentials of business communications around modern networking, events and online elements. These include Strategic Networking, Twitter, LinkedIn, and also new business processes, including Bid and Tender Writing, Marketing and Brand.
This Twitter Masterclass, hosted by Chris Wilkinson (Urbano Member and Gifted Recruitment MD) will show how a modern business person can use this communications channel to create tangible business results. For all standards of Tweeters, from beginners to those with thosands of followers. and especially those who want to find out how to make better use of the opportunities Twitter offers for themselves and their companies.
About the presenter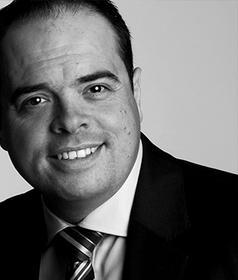 Chris Wilkinson is MD, a recruitment company based in Reading. Chris is an active Twitter user with over 16,000 followers and more importantly who uses Twitter as a key channel for his work purposes - and has earned money through it.

Diagnosed with severe dyslexia at 31, and despite having a reading and writing age of 6, he gained a Pilot's License and went on to become a qualified commercial pilot. Chris has also enjoyed a successful career in finance, working for several top banks before founding Gifted Recruitment.
Chris's Twitter Masterclass will look at making the most of your presence on Twitter, making it work as a business channel with interactive demonstrations on the tools and tricks he has learned to use it to make money and other business benefits, covering:
Introduction to Twitter
Your social media strategy
Generating ideas for content and using hashtags
How to make Twitter work for your business and increase traffic to your website
How to win business and new clients
How to gain followers and engage with other users
Q&A
For more about Chris and his company, please click here: Gifted Recruitment.

For his Twitter feed, click here: @Gifted_Recruit

* For non-members booking this Masterclass, the usual Urbano rule of being limited to two Urbano event visits do not apply. No limit on companies sending multiple representatives to this event.

To join Urbano - and book this event at member rates - please view benefits and options for Companies and Individuals. www.urbanonetwork.co.uk/membership