London networking event - networking lunch at Bounce Shoreditch
Bounce Shoreditch
241 Old Street
London, EC1V 9EY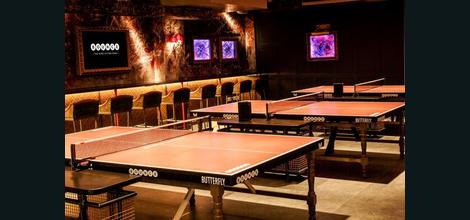 Wednesday May 4th

12:30pm
Member £24.00 + VAT
Non-Member £28.00 + VAT
Urbano Network hosts a varied calendar of weekly London networking events, including at least one networking lunch each month.
Urbano's networking events are open to all companies regardless of size, sector or area. Non-members are always welcome and our networking lunches usually attract 40 (our maximum) attendees, a mix of business owners, company directors, senior managers and corporate representatives from across all sectors, ensuring effective and valuable networking opportunities for all attendees.

Urbano Network's London networking lunches are held in restaurants, hotels and other interesting venues in central London, where our hosts provide a delicious lunch and Urbano serves up the most diverse and effective networking in London.
Urbano lunches are very relaxed and informal. We help you make introductions most relevant to you and your business, but the conversations are friendly, with the emphasis on genuine conversations rather than a series of sales pitches.
Our hosts for this networking lunch is Bounce Shoreditch. Bounce is Europe's leading social entertainment brand, housing 28 ping pong tables evenly across two London venues. Each London venue has a stunning open counter pizza restaurant serving the best in traditional Italian pizza, along with a delicious selection of antipasti and much more.
Menu
Canapes
- Buttermilk chicken with chipotele & lime
- Goat's cheese, caramelised red onions tartlets (Egg, Milk, Nuts, Gluten, Wheat)
- Grilled teriyaki salmon skewers, soy & sesame dressing
- Roasted potato skins, keen cheddar and crispy speck
- Yorkshire pud, filled with pigs in blanket, rosemary infused mash & gravy (M,W,G)
Pizza Choices:
Buffalo mozzarella with tomato and fresh basil - (W,D,G)
Salami Milano with buffalo mozzarella (D,G,W)
Dessert:
- Warm chocolate brownie (E,M,W,G)
Plus a complimementary drink courtesy of our hosts.
After each event, we publish a unique online Urbano Event Group. where every attendee - including non-members - is profiled, allowing you to stay connected long after the event has finished. Login via the Urbano website and view vai your Dashboard created upon your first booking.
Non-member companies are welcome to book and send representatives to up to TWO Urbano events before needing to join to continue to develop valuable relationships across London's most dynamic business community.
To join Urbano in time to attend this event at appropriate member rates, please view benefits and options for Companies and Individuals. www.urbanonetwork.co.uk/membership