Clerkenwell Design Week Urbano Build Evening event in association with Steelcase
Steelcase Showroom
77-79 Farringdon Road
London, EC1M 3JU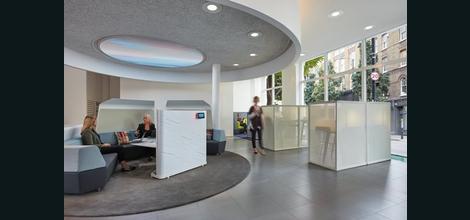 Wednesday May 25th

6:00pm
Member £0.00 + VAT
Non-Member £0.00 + VAT
Urbano Build is a programme of regular networking events in London aimed at: Architects, Developers, Property investors, Designers, Interior designers, Technologists, Engineers, Constructors and other professionals associated with the built environment sector to make connections, gather information, create associations and find new business opportunities.
Our Urbano Build programme has featured speakers such as Loyd Grossman, Kevin McCloud, Wayne Hemingway, William Hardie (C4's Amazing Spaces), Jane Duncan and Stephen Hodder (RIBA Presidents) and themes such as BIM (Mark Bew, David Philp, Casey Rutland and Anne Kemp), BREEAM (Gwyn Roberts of BRE), and Environmental Design (Sofie Pelsmakers). We have also heard from directors of ARUP, Atkins, BURA, CABE, CBRE, CCS, CITB, MACE and Jackie Sadek, CEO of UK Regeneration.
For a full list of past and future events, please click here: Urbano Build
** FULLY BOOKED** This event is now full with over 200 registered attendees. If you are an Architect, Interior Designer or work in the built environment, register your details here and then email caroline@urbanonetwork.co.uk to be added to the reserve list.
Urbano Build Networking evening celebrating Clerkenwell Design Week 2016 (24-26 May), and held in association with Steelcase at their showroom in Farringdon. This evening event is FREE for professionals* in the Built Environment, Workplace and Design sectors, and across the sectors listed above. Attendees from related sectors, including professional services like law and accountancy, technology providers and others have to be Urbano members with a relevant specialism in the sector.
See here for details on joining Urbano: Urbano Membership
MENU
Selection of canapés to include - Sea bass ceviche, sweet potato, passion fruit, red pepper, avocado; Maple glazed pork belly with puffed crackling; Fowl mousse with fennel and roasted pistachios; Burrata and creamed goat's cheese, charcoal cone, basil and honey jelly.
International Food & Deli Stations - Quinoa, butterbean and avocado salad with lime chilli and coriander dressing; English lobster rolls; Mongolian BBQ salmon with stir fried vegetables and orange soy; Roasted chicken with sumac, za'taar and lemon; Portobello mushrooms with soft herbs and pearl barley; Superfood salad, squash, grilled broccoli, alfalfa cress, edamame beans, quinoa, bulgur wheat, yoghurt dressing; Homemade hummus board with crudités and flatbread; Chicken liver and rum pâté with beetroot and onion chutney, sourdough toast; Homemade Scotch egg with piccalilli.
Dessert canapés - Passion fruit and white chocolate cheesecake, ginger bread and coconut bonbon; Plum and lemon frangipane tartlet.
Drinks: Red and white wine will be served throughout the evening. A mixologist and craft ales from a local family run micro-brewery will be available in the lounge area along with our DJ!
Produce is locally sourced and responsibly farmed, free range and traceable to source.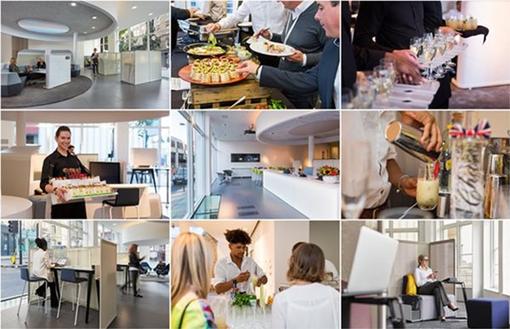 PRE-BOOKING IS REQUIRED AND NON-MEMBERS WILL RECEIVE AN EMAIL CONFIRMING THEIR PLACE. MAXIMUM TWO PLACES PER COMPANY FOR NON-URBANO MEMBERS.
About Steelcase: For over 100 years, Steelcase Inc. has helped create great experiences for the world's leading organizations, across industries. We demonstrate this through our family of brands – including Steelcase®, Coalesse®, Designtex®, PolyVision® and Turnstone®. Together, they offer a comprehensive portfolio of architecture, furniture and technology products and services designed to unlock human promise and support social, economic and environmental sustainability.
For more information on our host, please click here: Steelcase London
Visit Clerkenwell Design Week and Steelcase London at CDW16
Each Urbano event has a unique online Event Group where every attendee and their company is profiled, accessed through your own Urbano Dashboard. Members get access to full contact details of every attendee. All attendees can access the profiles of people you meet at this event through the Event Group published after the event. Non-member companies are welcome to book and send representatives to up to TWO Urbano events before needing to join.
To view more details on Urbano membership benefits visit: www.urbanonetwork.co.uk/membership