London networking event - Networking evening at University Womens Club
University Women's Club
The University Women's Club
2 Audley Square
London, W1K 1DB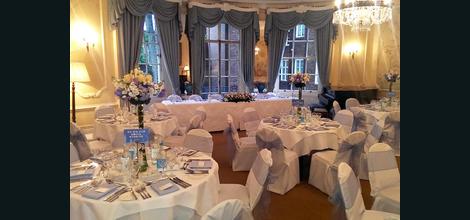 Wednesday June 15th

6:00pm
Member £24.00 + VAT
Non-Member £28.00 + VAT
Urbano Network hosts a varied calendar of weekly London networking events, including breakfast events featuring great speakers, networking lunches and a networking evening.
Hosted in a range of venues drawn from our roster of some of London's finest hotels, bars and clubs, our 'open' evening networking events attract a diverse mix of business owners, directors, senior professionals and creatives from across London's corporate and commercial sectors.
Our evenings bring audiences together to enjoy canapes and drinks courtesy of our hosts and Urbano's unique approach to networking, where the the atmosphere is famously relaxed, friendly and even fun, but with each event presenting unique opportunities to make lasting, valauble business connections.
There are always plenty of chances to talk, share information, build associations and develop new business. We make introductions between businesses where we thing there will be common interest and value, often using knowledge gained by previous conversations or our own research.
Our host venue for this networking evening event is at University Women's Club situated in the heart of Mayfair, London. It has a fascinating heritage and our membership includes many high achieving women working across industry, government and academia.
THIS EVENT IS OPEN TO MEN AND WOMEN!

* MEMBERS CAN BRING A GUEST*
For members booking this event, email the office if you wish to bring guests for free who have not attended an Urbano event before.

For more on our host, please click here: University Women's Club

Each Urbano event has a unique online Event Group where every attendee and their company is profiled, accessed through your own Urbano Dashboard. Members get access to full contact details of every attendee. All attendees can access the profiles of people you meet at this event through the Event Group published after the event.
Non-member companies are welcome to book and send representatives to up to TWO Urbano events before needing to join to continue to develop valuable relationships across London's most dynamic business community.
To join Urbano in time to attend this event at appropriate member rates, please view benefits and options for Companies and Individuals. www.urbanonetwork.co.uk/membership