London networking event Urbano Finance event with Ronen Palan
London Capital Club
15 Abchurch Lane
City of London
London, EC4N 7BW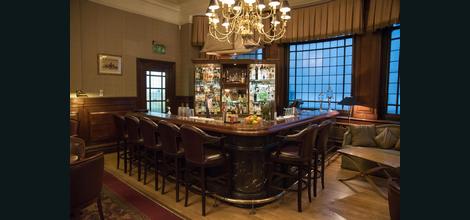 Wednesday May 11th

8:00am
Member £24.00 + VAT
Non-Member £28.00 + VAT
Urbano networking breakfasts give company directors, business owners, entrepreneurs, corporates, professionals and creatives - and those that advise them on funding, law, tax, due diligence etc to make connections, build associations, and learn from some of the UK's most informed and successful entrepreneurs, business people and cross-sector specialists.
Urbano speaker breakfasts are stripped down conferences, featuring great speakers, allowing attendees to discuss the issues featured in the guest presentation and plenty of opportunity to network with the speaker and the other attendees from all sizes and types of companies, from PLCs to SMEs.
Urbano Finance events especially attract a mix of accountants, lawyers, advisors, FDs and others with interests in the finance and advisory sectors. . Previous Urbano Finance speakers have included Spencer Dale (when Chief Economist to the Bank of England), Modwenna Rees-Mogg, Sarwant Singh, Darren Westlake (CEO CrowdCube), John Whiting, Office of Tax Simplification, Simon Dixon (Bitcoin/Alternative Investments) and Jonathan Fisher QC.
About our speaker Professor Ronen Palan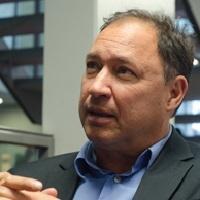 Professor Ronen Palan (BSc. Econ, LSE, PhD LSE) joined City University London in September 2012. Prior to this he has been a professor of IPE at the University of Birmingham and Sussex University, and a lecturer in International Relations at the University of Newcastle-upon-Tyne.

Professor's Palan's work lies at the intersection between international relations, political economy, political theory, sociology and human geography. He has written a number of books on Offshore and Tax havens, state theory and international political economic theory. His is often asked to contribute to various global publications and channels, such as the New York Times, The Wall St. Journal, Forbes, The Guardian, The Economist, Dispatches (Channel 4) and the BBC.
Ronen will address how the recent publication of Panama Papers leaks and announcements by the EU actions on tax will likely affect the future of UK and international tax planning, personal and business taxation. This event will bring together advisors and specialists in the field to share opinions in the wake of on-going press and public opinion.
Event Format
8:00am – Registration, coffee and pastries
8:30am – Presentation by Ronen, followed by Q&A
9:20am – Informal and facilitated networking
- 10.30am
* Please note - for those attending Accountex at Excel, their first seminar is at 11am and Excel is 25 minutes journey from this venue *
LONDON CAPITAL CLUB MEMBERS - Contact caroline@urbanonetwork.co.uk for your promotional code.
After each Urbano event, we publish a unique online Urbano Event Group. where every attendee - including non-members - is profiled, allowing you to stay connected long after the event has finished. Login via the Urbano website to your own Dashboard created after booking and complete your profiles ready for the event including uploading your photo!
Non-member companies are welcome to book and send representatives to up to TWO Urbano events before needing to join to continue to develop valuable relationships across London's most dynamic business community.

To join Urbano in time to attend this event at appropriate member rates, please view benefits and options for Companies and Individuals.www.urbanonetwork.co.uk/membership