London networking event - LinkedIn Masterclass with Urbano
Furniture Makers' Hall
12 Austin Friars
City of London
London, EC2N 2HE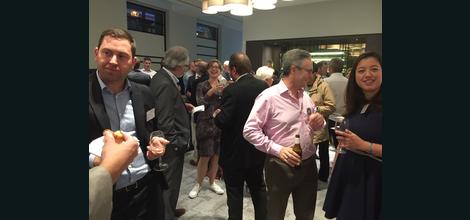 Member £39.00 + VAT
Non-Member £59.00 + VAT
LinkedIn Masterclass this Friday morning in the City of London!
Urbano organises and hosts regular Business Masterclasses, including Strategic Networking, Twitter, LinkedIn, and other elements of modern communications, and are suitable for the entrepreneurs and corporates operating across all sectors.
This practical and interactive LinkedIn Masterclass, hosted by Luke Davies (Urbano Member and Sandler Training executive: Profile) will explore how a modern business person can use LinkedIn to establish trust and credibility, and grow their network. Luke will also provide insights into the traits of the 21st century buyer, discuss Linked-In social etiquette - and share some insider secrets on how to build social currency to leverage the world's largest professional network. Luke will also share some handy tips on how to optimise your LinkedIn profile to support your networking.
About the presenter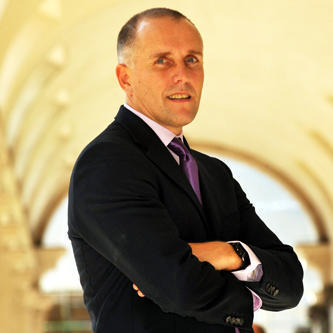 Luke Davies is London City Lead of Sandler Training. Luke carries over fifteen years of experience in sales and sales management. In 2001 he co-founded the software company, Workshare and helped grow the company from zero to annual revenues of £12 million and 3,500 blue chip customers. Workshare was awarded Microsoft Global Independent Software Vendor of the Year.
Workshare customers include 85% of the largest law firms worldwide and numerous FTSE 100 companies. He was personally responsible for all initial company sales into the USA, UK and Australia. He held the joint role of CFO and Head of sales and marketing for EMEA. Luke helped Workshare close several fund raising rounds with international VCs as well as a multi million pound partial exit deals for him and his two fellow Workshare co-founders.
For more about Luke and Sandler Training, please click here: Sandler Training.
* For non-members booking this Masterclass, the usual Urbano rule of being limited to two Urbano event visits does not apply. No limit on companies sending multiple representatives to this event.

To join Urbano - and book this event at member rates - please view benefits and options for Companies and Individuals. www.urbanonetwork.co.uk/membership