Urbano Finance networking breakfast
Etc Venues - Dexter House
No.2 Royal Mint Court
Tower Hill
London, EC3N 4QN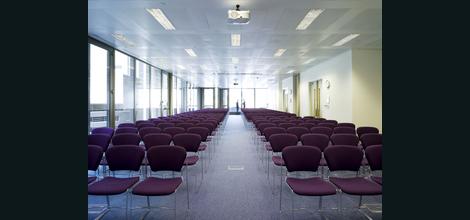 Thursday April 12th

8:00am
Member £20.00 + VAT
Non-Member £25.00 + VAT
Our next Urbano Finance networking breakfast takes place on Thursday April 12th at Etc Venues' Dexter House in the City of London and features guest speaker John Whiting, Tax Director of the Office of Tax Simplification (see below).
Urbano Finance networking breakfasts give company directors, business owners, entrepreneurs and innovators a chance to meet potential investors, lenders and advisors to make connections, build associations, as well as find business advice, support and avenues to finance.
Urbano Finance events feature guest speakers, including sector specialists, experienced dealmakers, venture capitalists, investment advisors - and entrepreneurs and company directors who have received investment.
The focus at any Urbano event is on effective networking, sharing experiences and advice, exchanging information, building connections, and developing future business opportunities.
All Urbano events are open to any company. They are never dry and never dull! Non-members welcome.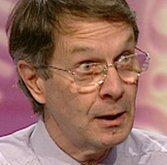 Our guest speaker for this breakfast event is John Whiting, Tax Director of the Office of Tax Simplification (OTS) and the person that media outlets such as BBC News and Radio 5 go to when they need taxation and policy explaining.
John will discuss the work to date of the OTS, including the Small Business Taxation Review, including their recommendations, including issues such as IR35, Company Reporting and regulation, which was published recently and which the Chancellor is expected to address in the forthcoming Budget.
John will also be canvassing views on the OTS's future work areas and offering companies a chance to feedback directly to one of the UK's most influential and trusted tax advisors, helping shape business tax policy of the future.

Format

8:00am – Registration, coffee and pastries

8:20am – Presentation by John Whiting

8:45am – Q&A

9:00am – Informal and facilitated networking
10.30am

About John Whiting
John Whiting, OBE BSC CTA (fellow) FCA, is Director of Tax Planning at the Office of Tax Simplification. He is also Tax Policy Director of the Chartered Institute of Taxation.
He was awarded an OBE for services to the Tax profession in 200 and a Lifetime achievement award at Taxation Awards in 2009.
Before accepting these roles, John spent 25 years at PWC, rising from an audit trainee to become a Partner before retiring in 2009.
For each Urbano event, Urbano publishes an Event Group. This is an online group containing the profile of the other attendees regardless of member or non-member. The Event Group is permanently accesible after the event so no more lost business cards and missed opportunities to connect in the future. To ensure maximum benefit, therefore please complete all profile information for you and your company including your picture!