London networking event - Networking Lunch & Wine Tasting in Farringdon
St Bart's Brewery
66 West Smithfield
Farringdon
London, EC1A 9DY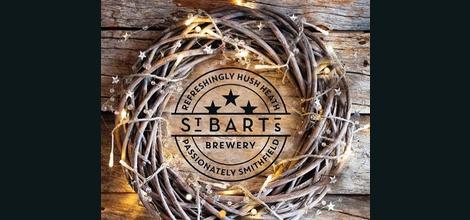 Wednesday October 19th

12:15pm
Member £24.00 + VAT
Non-Member £28.00 + VAT
Urbano Network hosts a varied calendar of weekly London networking events, including at least one networking lunch each month. Urbano Network's London networking lunches are held in restaurants and hotels in central London, where our hosts provide a delicious lunch and Urbano serves up the most diverse and effective networking in London.
Urbano's networking events are open to all companies regardless of size, sector or area. Non-members are always welcome and our networking lunches usually attract 40 (maximum) attendees - and all our lunch events usually sell out - a lively mix of business owners, company directors, senior managers and corporate representatives from across all sectors, ensuring effective and valuable networking opportunities for all attendees.
This networking lunch is hosted by St Bart's Brewery, the fantastic gastropub in Smithfield, in their private Balfour Bar & Mezzanine Space, where we will enjoy a lunch of special selections from our host's menu.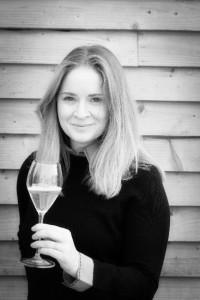 For this networking lunch event we will start with a wine tasting experience led by Helen Green from their Hush Heath Estate in Kent, famous for their iconic English wines. The Estate boasts an exquisite selection of wines - including their award-winning English sparkling wine, Balfour Brut Rosé - and ciders all produced from fruit grown in their beautiful vineyards and apple orchards.
In the autumn, Hush Heath winery enjoys its busiest time of year and manages all of the apples and grapes from their land. None of their fruit has to travel long distances to the winery and they pride themselves on producing a range of sparkling and still wines and ciders which are uniformly characterized by a clean, crisp, and lively personality with concentrated fruit.
Using wines from their vineyard, we will enjoy sample tastings to accompany each food course:

STARTER
CRAB FRITTER WITH SWEETCORN VELOUTÉ & HERB SALAD
GOATS CHEESE, RED ONION, AUBERGINE, & HERB SALAD (V)
SKYE'S ENGLISH CHARDONNAY 2015

MAIN
LAMB SHANK PIE TOPPED WITH MASH WINTER GREENS
KALE, CHESTNUT & MUSHROOM PIE (V)
HUSH HEATH MANOR PINOT NOIR 2015

DESSERT
CHEESECAKE, STRAWBERRY COULI
BALFOUR LESLIE'S RESERVE NV

THANK YOU ST. BART'S BREWERY FOR A FANTASTIC NETWORKING LUNCH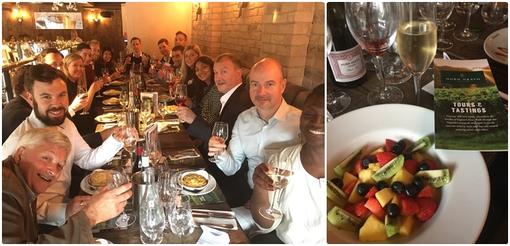 All Urbano events are informal and very relaxed. There are always plenty of chances to talk, share information, build associations and develop new business. We limit attendees to two per company to maximise the opportunities each event creates for cooperation, collaboration and we are always on hand to make introductions between businesses where we think there will be common interest and value, often using knowledge gained by previous conversations or our own research.
After each event, we publish a unique online Urbano Event Group. where every attendee - including non-members - is profiled, allowing you to stay connected long after the event has finished. Login via the Urbano website and view vai your Dashboard created upon your first booking.
Non-member companies are welcome to book and send representatives to up to TWO Urbano events AT APPROPRIATE NON-MEMBER RATES AS LISTED ON EACH EVENT PAGE before needing to join to continue to develop valuable relationships across London's most dynamic business community.
To join Urbano in time to attend this event at appropriate member rates, please view benefits and options for Companies and Individuals.