London networking event - October networking evening in the City of London
Furniture Makers' Hall
12 Austin Friars
City of London
London, EC2N 2HE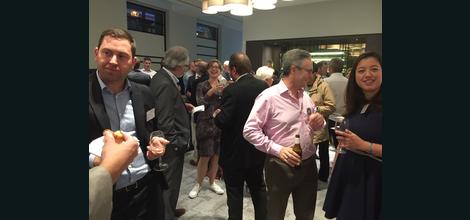 Wednesday October 26th

6:00pm
Member £0.00 + VAT
Non-Member £100.00 + VAT
Urbano Network is London's leading business networking community with over 5,000 Members and Associates, representing all sizes and sectors of company, from start-up to SME & PLC, all focused on growth, development and finding valuable connections.

With a calendar of weekly events, including speaker breakfasts, lunches and evenings, our network is pan-sector - and now international - developing connections and opportunities for companies across and between our various communities: Business, Finance, People, Build, Media, Tech, Health and Host.
Hosted in a range of venues drawn from our roster of some of London's finest hotels, bars and clubs, Urbano's monthly networking evenings are pan-sector and designed to bring together our diverse membership mix of business owners, directors, senior professionals and creatives from across London's corporate and commercial sectors.
THIS EVENT IS FOR URBANO MEMBERS ONLY - AND IS FREE FOR THEM (TWO FREE PLACES FOR COMPANY MEMBERS). SEE HERE FOR DETAILS ON JOINING LONDON'S BEST BUSINESS NETWORKING COMMUNITY: Urbano Membership

Our host venue for our October networking evening is the historic Furniture Makers' Hall in the City of London, a beautiful venue in the heart of the City of London. Our hosts will serve complimentary drinks and canapes, showcasing their event offer.
Canape Menu:
- Roast beef in mini Yorkshire puddings with horseradish
- Cumberland sausages with honey and mustard mayonnaise
- Smoked salmon and cream cheese roulade
- Beetroot mousse in filo tartlets
- Vegetarian spring rolls with plum dipping sauce
URBANO MAGAZINE
This event will also celebrate the launch of the first edition of Urbano's business magazine. The magazine, aimed at those who create and run companies, is themed on 'work and the workplace' and includes articles on Brexit, workplace design, fighting sexual inequality in the workplace, BIM, VR, the art of persuasion, spotlight on St James's, and an interview with Mark Goodier, our first Entrepreneur in Focus.

Join 80+ at Furniture Makers' Hall for a fabulous evening of networking with drinks and canapes - and receive your first copy of the magazine!
_______________________________________________________________________________________
Like all Urbano events, there are always plenty of chances to talk, share information, build associations and develop new business. We make introductions between businesses where we thing there will be common interest and value, often using knowledge gained by previous conversations or our own research.
Each Urbano event has a unique online Event Group where every attendee and their company is profiled, accessed through your own Urbano Dashboard. Members get access to full contact details of every attendee. All attendees can access the profiles of people you meet at this event through the Event Group published after the event.
To join Urbano in time to attend this event, please view benefits and options for Companies and Individuals.