Urbano evening networking event
Hard Rock Cafe
150 Old Park Lane
London, W1K 1QZ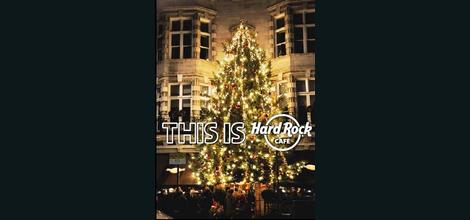 Wednesday April 18th

6:30pm
Member £0.00 + VAT
Non-Member £25.00 + VAT
Urbano holds a monthly evening networking event which are famously relaxed and informal events, with facilitated networking and a unique online Event Group for post-event networking. Everyone is also given an attendee sheet with the details of every company and their representatives. Non-members always welcome.
For our busy evening networking events, Urbano's unique online Event Group is pre-published, allowing you to see who else will be there and plan your evening to make it fun but effective.
Our hosts in April are the famous Hard Rock Cafe opposite Green Park and at the end of Pall Mall. Every guest enjoy a couple of complimentary glasses of wine or soft drinks and some nibble off the host's menu.
When he is not staring at Eric Clapton's Strat, Urbano's Chief Networking Officer, Mark Herring will welcome you with a glass of wine and help you find interesting contacts within the roomful of business owners, directors, partners, senior managers and entrepreneurs.
It is often commented that Urbano is unique for attracting senior representatives from larger companies than you would normally find at such events - and from more diverse sectors.
With Urbano, the conversations are unpushy and the emphasis is on making connections with everyone - and like all Urbano events the evening is seen as a catalyst to future business opportunities, collaborations, associations and potential new contracts!
For photos of previous events, click here: Urbano Network photos.
All Urbano's open evening networking events are free for members. Or you can book and pay as a non-member. Non-member companies are allowed to attend up to three Urbano events, but only two of the same type (ie Urbano evenings or Urbano Build breakfast events). See the link below for membership terms and details on how to join Urbano.
Testimonial
"Urbano evening events are the best nights of networking I have ever had. I have been to hundreds of events but the mix of people and connections I make are always brilliant for me and my business. Truly the most fun and productive nights EVER. And you can quote me on that."
Maverick Litchfield Kelly, Neath Films (www.neathfilms.com)
*For busy events priority booking is given to members. Urbano members enjoy all our open evening events for free!
Join Urbano now and your company will enjoy 13 months for the price of 12 (£295). A monthly payment option is also available. More details here: https://www.urbanonetwork.co.uk/membership
Each Urbano event has a unique online Event Group where the profiles of everyone who attends are showcased, allowing you to make renew connections well after the event has finished and ensure you need never worry again about losing a business card! These profiles are accessed through your own Dashboard, found by logging in using the top link once you have booked. For large evening events, these are pr-published so you can see who is attending before you arrive in the room! No-one is a stranger with Urbano!