The Rag's Business Networking Club - Atomic Networking
Army & Navy Club
36 Pall Mall
London, SW1Y 5JN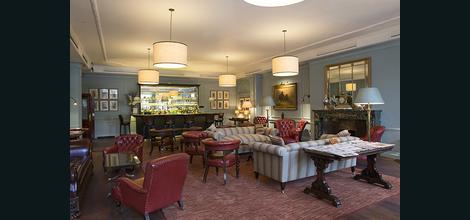 Friday January 17th

11:00pm
About Army & Navy Club
The Army & Navy Club is a Private Members Club in the heart of St James's Square - stylish, welcoming & affordable.
The Rag's Business Networking Club - Atomic Networking

About the event
One-hour fast-paced presentation showing how to approach networking to get the best out of the events you attend, and also to make the most of online networking opportunities through platforms such as such as LinkedIn and Twitter.

The presentations will look at the four key steps in making a healthy return on your investment in networking.

Presentation will be followed by a Q&A session and networking.
Format
Arrival from 8.30am
Presentation at 9am
Facilitated networking (post-presentation) from 10am to 10.30am
SPEAKER: Mark Herring, is founder and CEO of Urbano Network, who has gained an unrivalled experience of networking, based on 12 years of hosting 1,200 networking events, connecting 25,000 companies and creating networks both event based and online.
About The Rag's Business Networking Club
The Army & Navy Club has recently our 'Business Networking Club'.
The Club hosts a series of breakfast seminars helping service leavers and also other aspiring entrepreneurs to start their own businesses.
These seminars will provide an excellent opportunity to network with fellow budding entrepreneurs - growing your network of connections, develop and nurture your commercial ideas that will assist in entering the business world, as well as learning about the options and support available for launching and building your new business.
Tickets are £15 inc VAT per breakfast seminar, or if you reserve a ticket for 3 or more seminars, discounted tickets are £10 inc VAT per seminar (please contact us direct to obtain the discount code).
Book your tickets here or contact Elana Kruger on 020 7827 8031 for further event information .
You do not need to be an Army & Navy Club member to attend the business networking events and seminars.