The Rag's Business Networking Club - ENTREPRENEURSHIP
Army & Navy Club
36 Pall Mall
London, SW1Y 5JN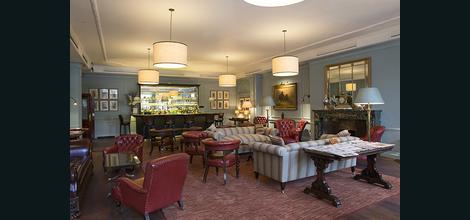 Tuesday January 21st

8:30am
About Army & Navy Club
The Army & Navy Club is a Private Members Club in the heart of St James's Square - stylish, welcoming & affordable.
Arrival from 8.30am, Presentation at 9am
EVENT SCOPE: Anyone who has been a leader in military operations displays a lot of entrepreneurial traits - tenacity, flexibility, dealing with uncertainty and pressure. The military maxim of "no plan survives first contact with the enemy" applies exactly to being an entrepreneur. At the same time, some pre-requisites of being an entrepreneur go against the military mindset - particularly the willingness to fail. James will talk about his entrepreneurial journey and how his military service has helped or hindered him in building businesses.
SPEAKER: James Swanston is the founder of Carbon Voyage, and also a former Australian army officer and entrepreneur. He currently commands the City of London Fusiliers Company of the London Regiment and is also an advisor to Lord Mawson OBE for the St Paul's Way Transformation Project. James is the chair of the Transport Working Group of the Energy Managers Association which was founded by Lord Redesdale to help major UK businesses to help address the challenges of energy scarcity and climate change. He was recently listed in the Tech City Almanac as one of the 100 key figures helping to redefine digital business in London.