The Rag's Business Networking Club - STARTING YOUR OWN BUSINESS
Army & Navy Club
36 Pall Mall
London, SW1Y 5JN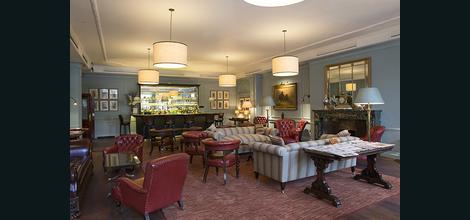 Tuesday February 18th

8:30am
About Army & Navy Club
The Army & Navy Club is a Private Members Club in the heart of St James's Square - stylish, welcoming & affordable.
The Army & Navy Club is hosting a series of seminars aimed at supporting service leavers, reservists, and other members of the armed forces community on their journey to successful businesses ownership.

These seminars will provide an excellent opportunity to network with fellow budding entrepreneurs - growing your network of connections, develop and nurture your commercial ideas that will assist in entering the business world, as well as learning about the options and support available for launching and building your new business.
X-Forces will provide an informal 'business surgery' at the end of the sessions, for face-to-face advice and guidance.
Tickets are £15 inc VAT per seminar, or if you reserve a ticket for 3 and more seminars, discounted tickets are £10 inc VAT per seminar (please contact us direct to obtain the discount code).
Book your tickets online or contact Elana Kruger on 020 7827 8031 for further event information .
You do not need to be an Army & Navy Club Member to attend the business networking events.
18 Feb 2014 - STARTING YOUR OWN BUSINESS
Arrival from 8.30am, Presentation at 9am, Q+A from 9.45am-10.30am
Speaker, Jonathan Silverman, is a regular contributor to the Solicitor's Journal and Lawyer magazine, visiting lecturer at Central St Martins and adviser to the London Enterprise Agency and Hoxton Bibliotech -which assists start -up businesses in the technology sector. He is also actively involved in developing Fidelis -an association of independent law firms worldwide, and an advisor to the City of London School's Entrepreneurs Club, fellow of the Institute of International Licencing Practitioners and sits on their national executive as their compliance officer, whilst representing the Institute on IPAN.
Jonathan's workshop will run between 9am and 10.30am and will explore the following themes:
· the various ways you should assess business opportunities,
· how to carry out due diligence,
· how the investment process works,
· analyse how joint ventures and shareholders agreements are constructed,
· examine the alternative ways of financing participation in a business and considering the risks of personal liability.