Networking skills
Army & Navy Club
36 Pall Mall
London, SW1Y 5JN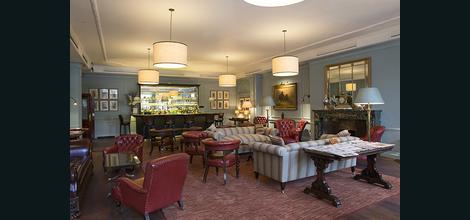 About Army & Navy Club
The Army & Navy Club is a Private Members Club in the heart of St James's Square - stylish, welcoming & affordable.
Arrival and networking from 8.30 AM, presentation at 9 AM, Q+A at 9.30 AM, followed by an opportunity to attend a one-on-one business surgery session with a team member of X-Forces.

Speaker Joanna Gaudoin is one of London's leading personal and corporate stylists, whilst also being a specialist in body language and communication skills.
Joanna's workshop will explore the art of business networking skills - why it matters, how to approach it and the skills you need to succeed.
There is no charge to attend the event and you do not need to be a Member of the Army & Navy Club, however pre-registration for the event is required. There will be an opportunity after 10.30am to join our Membership Secretary, Caroline Clarke, for a tour of the Clubhouse.