HOW TO LAUNCH AND GROW YOUR NEW BUSINESS
Army & Navy Club
36 Pall Mall
London, SW1Y 5JN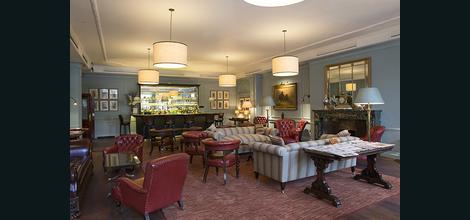 About Army & Navy Club
The Army & Navy Club is a Private Members Club in the heart of St James's Square - stylish, welcoming & affordable.
Speaker Dr. Joe Giordano is Director and Founder of Bargate Consulting Ltd. Heavily involved in property, construction and finance sectors, Joe is also a Director and Trustee of the charity Serve On, which works with Help for Heroes and a Member of the Worshipful Company of Constructors and Deputy Chairman of Sponsorship and Fundraising. Joe also sits on the Board of The Royal Institution of Chartered Surveyors and a Director of Torquay United Football Club. In 2011 he was awarded the Freedom of the City of London.
Joe's interactive talk will focus on starting your own business, networking and customer relations.
Arrival and networking from 8.30am.
Presentation at 9am
Q+A, followed by networking - from 10am to 10.30am