Running a payroll in 2021
ABG (Urbano Member)
30 City Road
London, EC1Y 2AB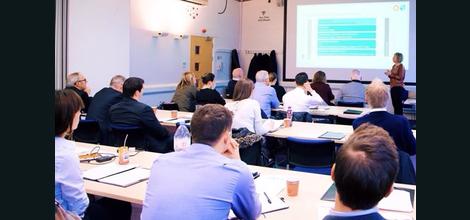 Thursday March 11th

9:00am
About Arram Berlyn Gardner
Arram Berlyn Gardner LLP - accountants, auditors, tax and business advisers to SME's, entrepreneurs, owner mangers and start-ups.
For new businesses, the prospect of employing staff for the first time can be daunting.
For existing employers, keeping up to date with constantly changing legislation makes it harder than ever to operate a compliant payroll.
Whatever size employer you are, we invite you to join us and our Outsourcing Partner, Ben Hooper, at our complimentary "Operating a payroll in 2021" webinar on 11 March 2021, via Zoom.
During this session we will be looking at:
The obligations of an Employer
Workplace pension schemes and Auto-enrolment
Changes to the Payroll landscape
Payroll options for Company Directors
The importance of privacy, data processing and GDPR compliance
The advantages of outsourcing your payroll
View event site