Share plans, what are they? Why set up a share plan?
ABG (Urbano Member)
30 City Road
London, EC1Y 2AB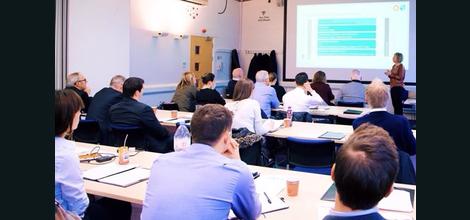 Wednesday July 6th

8:30am
About Arram Berlyn Gardner
Arram Berlyn Gardner LLP - accountants, auditors, tax and business advisers to SME's, entrepreneurs, owner mangers and start-ups.
We invite you to join us at 30 City Road from 8.30am on 6 July 2022 when MARK RUBINSON and VICTOR DAUPPE, ABG's Tax Partner, will take a look at share plans and the available alternatives business owners can consider when EMI is not the answer.
In this session we will look at how business owners can incentivise staff in a tax efficient way including:
EMI share option schemes
When EMI might not be the answer
Growth shares
EIS
Seed EIS
Employee Benefit Trusts
JSOP
In this 45 minute session we will provide case studies and recent examples of how share plans can be used for tax planning and funding solutions as well as staff retention and recruitment tools.
View event site