Business breakfast with CEO of National Highways
BDB Pitmans - London
One, Bartholomew Close
London, EC1A 7BA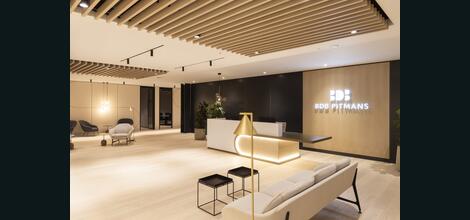 About BDB Pitmans LLP
BDB Pitmans brings together over 300 years of legal expertise across London, Cambridge, Reading & Southampton
BDB Pitmans are delighted to invite you to our upcoming Business Breakfast with Nick Harris, CEO of National Highways.
Nick will discuss the challenges and opportunities facing the organisation as well as their current priorities.
There will also be a Q&A at the end of the session. If you would like to submit questions for consideration in advance, please email us.
To register your attendance please click here or use the RSVP button on this email.
About Nick Harris
Nick Harris is a Chartered Civil Engineer with more than 30 years' experience working in regulated utilities and construction in the United Kingdom and overseas, and joined National Highways as Executive Director of Operations in September 2016.
Prior to joining the company Nick was Chief Executive Officer at UKDN Waterflow based in the United Kingdom and was at Thames Water before that in operational director roles. Nick's background in operations is a continuous point of reference as he develops new health, safety and wellbeing strategies.
Nick was appointed Chief Executive of National Highways in August 2021 and is responsible for the operational leadership of the organisation, including day-to-day operations of their network, customer service and maintenance services, and their five-year capital maintenance and renewals programme.
View event site