Cocktails and Canapes on the Wharf
Le Pont De La Tour
36D Shad Thames
London, SE1 2YE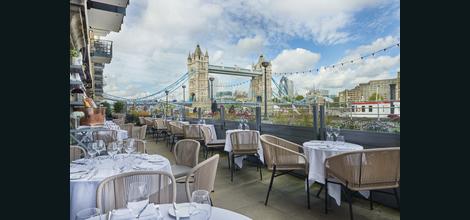 Thursday April 11th

6:00pm
About Blueprint Cafe
Blueprint Cafe - a completely flexible space that can accommodate a variety of private events and occasions, from groups to private hire.
You're invited to join us at Le Pont De La Tour! On Thursday 11th April 2019 from 6pm-8pm for an evening of cocktails and canapes.

Meet our events team and find out whats on offer at the Bulters Wharf Venues. Have the chance to WIN Caviar & Champagne Tasting for 2 - simply join us and find the golden egg to win!

Spaces are limited, please do RSVP to annath@danddlondon.com
Please note this event is aimed at event bookers.