Delivering Profitable Growth
Zoom webinar
Zoom webinar
Zoom, Zoom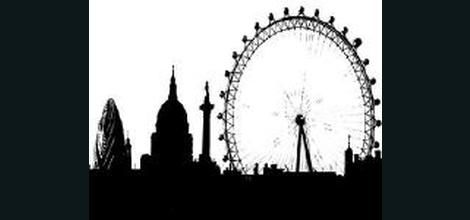 Thursday March 18th

11:00am

Zoom webinar
About Evoke Management
Evoke Management - we help move your business forward with access to high level business advice on a part-time basis.
Making the most of post pandemic opportunities and accelerating growth far faster than you thought was possible.
Huge opportunities await businesses as the country gradually returns to near normal.
Please join us as we explore how to make the most of the upturn and accelerate growth far faster than you thought was possible.
Our keynote speaker is David Hornsby, Executive Chairman of Ideagen plc., one of the world's fastest growing software companies. They provide software and services to organisations operating within highly regulated industries such as aviation, financial services, life science, healthcare and manufacturing. Their operational premises – including four functional centres of excellence – are spread throughout the UK, EU, US, UAE and SE Asia.
Under his guidance, the business has delivered its 11th consecutive year of revenue and EBITDA growth, despite a challenging global economic environment.
For the financial year ending April 30, 2020, Ideagen recorded revenue of £56.6m, an increase of 21% over 2019. Recurring revenues rose to £43.1m from £31.2m in 2019 and they now represent 76% of the total revenue of the business as opposed to 67% in 2019. Annual Recurring Revenue increased from £36.4m to £48.7m in 2020.
Keynote
A story of organic growth and acquisition in 2020 and beyond. Delivering profitable growth through the pandemic with David Hornsby, Executive Chairman of Ideagen.
Your speakers:
David Hornsby, Ideagen plc
David Hornsby was appointed Executive Chairman in 2018, having previously served as Chief Executive since 2009. As Chief Executive, David led Ideagen through a period of rapid growth and now is responsible for the company's medium and long-term growth plans. His particular areas of focus include Group strategy, Mergers, and Acquisitions and Investor Relations. David has over 25 years' experience in the technology sector and prior to Ideagen, held a number of senior management positions in both UK and US-based software companies including Smart Workforce Management Plc, Parametric Technology Corporation, and Profund Systems Limited.
David will be joined by Hugh Reynolds of Evoke Management and Fraser McGee of Nexa Law.
Hugh will talk us through a practical Guide to M&A for the SME and Fraser will describe Finding & Doing Your Deal - Properly!
Hugh Reynolds, Evoke Management
Hugh is a senior finance executive and CIMA Fellow with over 30 years of experience in financial management in a US Fortune 500 MNC, at both a national and international level in Europe, the Middle East, the Americas and Asia.
During Hugh's career as a finance executive, he has gained broad M&A project experience in a variety of businesses and geographical regions within the world. This spans across numerous multi-million dollar deals, involving both the acquisition of companies and assets and the forming of Joint Ventures, but also with the exits/disposals of operations.
Hugh's in-depth experience of M&A covers the full process, including target identification, due diligence, financial modelling, synergy planning, risk assessment, contract negotiations and post-acquisition integration and assessment of post-acquisition 'lessons learned'.
Fraser McGee, nexa law
Fraser is a UK qualified solicitor specialising in corporate finance and investment fund work. He's worked at some of the world's largest law firms in the City of London before moving to work in in-house with international investment banks and hedge funds.
He has worked as the General Counsel at globally focused hedge fund RAB Capital plc, as the CEO of an AIM quoted natural resources business and has provided General Counsel and management advisory services to the alternative investment sector.
Today he ensures that businesses achieve their strategic objectives with specialist legal support, having real commercial understanding of the issues. He gets your deals done and your major projects delivered on time and on budget. He works with all businesses which need an outsourced General Counsel to guide their business through change and expansion.
Who is this for?
Businesses seeking growth opportunities as the world recovers from Covid-19
Businesses looking to innovate & develop new intellectual property
CEOs & Management teams who seek clarity on how their businesses perform now and in the future
Executives who are open to new ideas, information and thinking
Businesses looking to explore M&A opportunities, raise investment, enter new markets, increase margins, improve cash flow and kick-start their Exit plans
About Evoke Management
"Access to valuable insight and knowledge on a flexible basis"
Evoke was founded to help you move your business forward by adding valuable insight and knowledge on a flexible basis. This is advice larger companies automatically have from access to established boards, advisors and management teams.
Our offering: Evoke Management is an affordable way to gain access to the same level of expertise - when you need it.
Our mission: To help SMEs and entrepreneurs to move their business forward by providing flexible access to excellent strategic advice and analysis.
Having worked in vast multinational corporations and a range of fast growing dynamic younger companies, our team take the best practises of well run companies and apply them to SMEs on an affordable basis.
Wherever you are in the lifecycle of your business and whatever challenges you may face, we have the strategies, knowledge and insight to keep your business moving forward.
About nexa law
"Evolved Legal Services"
nexa law delivers evolved legal services to a broad spectrum of business and private clients. The business has reimagined the way in which both lawyers and clients experience legal services with its flexible approach. Its offers discerning clients the opportunity to access the very best senior lawyers directly, and at a highly competitive cost.
View event site