Put Those Books Away! Explore how VR is Transforming Learning
Nucco Brain
155 Farringdon Road
London, EC1R 3AF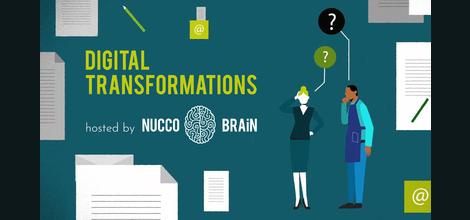 Thursday March 28th

8:30am

Nucco Brain
About Nucco Brain
Nucco Brain - Visual storytelling studio using emerging technologies, polished design & powerful narratives to bring brand stories to life.
The way information is exchanged has changed. Communication has changed. Attention spans have changed. Everyone is adapting to a new digital age - but why is the education sector having such a hard time catching up?
The addition of digital to learning and development offers an entire new world of learning opportunities and a potential transformation to what we like to call 'modern education'.
Join us as we unpack the opportunities and challenges of VR, AR, and interactive training materials as the future of modern education.
Panel to be announced.
Programme
8:30 - Registration & networking breakfast
9:00 - Welcome
9:10 - Moderated panel discussion
9:45 - Audience Q&A
10:00 - Coffee & networking
View event site