Sandler Enterprise Selling Workshop
Garden Studios
71-75 Shelton Street Covent Garden London WC2H 9JQ
London, WC2H 9JQ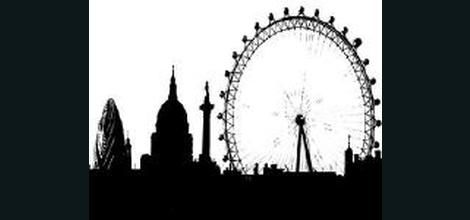 Wednesday February 27th

9:15am

Garden Studios
About Sandler Training
Sandler Training - A world leader in innovative sales and sales management training, designed to create lasting performance improvement.
Are you looking to find, win, keep and grow large enterprise accounts?
This hands on, game changing, 2 hour interactive workshop explores the complexities of enterprise selling.
Critically acclaimed sales author, Brian's Sullivan's 'Sandler Enterprise Selling' book has made Top Sales World's "Top 50 Sales Books" list for the third consecutive year. See Brian's short video introduction to enterprise selling here.
Topics include:
Streamlining long sales cycles
Managing complex buying processes
Growing and retaining large accounts
Connecting to, and establishing a presence, in key networks & communities
Sophisticated competition from larger brands
Effective sales investment strategies
2 x mini-workshops and tool customisation:
In these practical and interactive sessions, we customise two tools from the SES platform to your business.
KARE account planning
Keep, Attain, Re-Capture, Expand accounts
Building account profiles and a common, pragmatic sales organisational language
Ensure pursued accounts have the highest likelihood of success
Pursuit Navigator
Qualification and solution development
Identify and eliminate, sales and buyer, organisational bias
Determine early acceleration or early exit
Hosted by Luke Davies CEO of Sandler LondonCity, and Senior Associate, Ben Lange. Luke is a serial technology entrepreneur with extensive experience developing tech businesses and sales teams, while Ben has been selling software and working in the technology industry for over 15 years.
Sandler LondonCity invites London-based business directors & heads of sales to an eye-opening event.
Date: Wednesday 27th February 9:15am - 11:30am
Venue: Garden Studios, 71-75 Shelton St, Covent Garden, London WC2H 9JQ
9:15am – 9:30am Welcome and networking
9:30am – 10:00am Opening comments and introduction to enterprise selling
10:00am – 11:20am Interactive Mini-Workshops x2
Price: £50+ vat (seats are limited so book your place now)
Register here or for more information contact:
Senior Associate
Sandler LondonCity
ben.lange@sandler.com
07856700092
all the best
Sandler LondonCity
View event site