Pan-sector networking event - Business benefits of a flexible workplace & the power of campaigns
Metro Bank, Moorgate
Moor House, 120 London Wall
London, EC2Y 5ET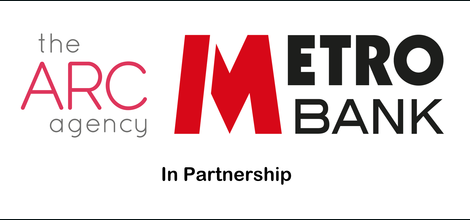 Wednesday September 11th

6:00pm

Metro Bank, Moorgate Map
About The ARC Agency
The ARC Agency creates award-winning marketing campaigns & events that inspire positive action & change. We also provide outsourced teams.
JOIN US FOR DRINKS, NIBBLES AND NETWORKING.

Networking outside of your usual industry can help you form diverse, cross-sector relationships and develop new ideas and partnerships.With attendees from a range of SME, startup and corporate business, along with third sector and government organisations, this pan-sector and multi-industry event reflects our widely diverse client and partner base.
There will be short talks from Alex Ritchie, The ARC Agency founder, who will be discussing the power of using campaigns to reach your audiences, along with our new in-house upskilling services. And Liese Lord, Senior HR leader & Founder of The Lightbulb Tree, who will discuss the benefits and positive cultural shifts organisations can create when they enable more flexible ways of working.
The ARC Agency has recently been shortlisted as Communications Agency of the Year in the Third Sector Awards.
The evening is free to attend thanks to our event partner Metro Bank.
View event site