Christmas Showcase
Trapeze Bar
89 Great Eastern Street
London, EC2A 3HX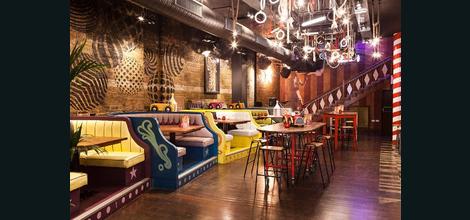 Thursday September 12th

12:00am
About Trapeze Bar Shoreditch
Set over 2 levels and bathed in faded circus glamour at Trapeze Bar Shoreditch we aim to excite and delight!
Trapeze Bar will be hosting a corporate showcase; Thursday 12th September 2019!
From cocktail making, food tasting and great entertainment- its one not to miss! Trapeze is a stunningly unique venue, with faded circus glamour in every corner- come to enjoy the decadent cocktails, marvel at the incredible entertainment and immerse yourself in the best circus in town.
Please RSVP to georgina@trapezebar.com if you would like to be added to the guestlist...