Company Profile
CITB
» Design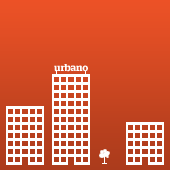 London networking event - Urbano Build networking breakfast with Steve Radley, CITB

Thursday Jan 15th 2015

Read more

>
About CITB
Product and services
Our products and services include:
Apprenticeships recently rated "Outstanding" by Ofsted
Training through our National Construction College (NCC) and National Specialist Accredited Centre (NSAC)
Awards and accreditation through CSkills Awards and our specialist team
Publications
Cards and testing
We have now been helping keep the construction industry well-skilled and competitive for 50 years.
Our role is reviewed regularly. Later in 2014, we will ask the industry if it is prepared to support Levy proposals for 2015, 2016 and 2017, before asking Parliament in early 2015 for another 3 year Levy Order.
Our partnerships
Since 2003, CITB, the Construction Industry Council (CIC) and CITB-ConstructionSkills Northern Ireland have worked in partnership as the Sector Skills Council for Construction, ConstructionSkills.
With our partners, we take a lead role in developing training strategy and influencing supply and funding for the whole construction sector. This means that we work closely with Governments, employers and training bodies in a number of capacities.
Representatives