Urbano UWACTE Community Launch and Networking Evening
Bakers Hall*
Harp LaneLondon
London, EC3R 6DP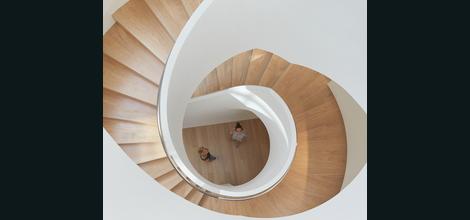 Wednesday June 27th

6:00pm
Member £18.00 + VAT
Non-Member £24.00 + VAT
Event Supporters

Design-led structural and civil engineers; creativity and innovation is core to our approach. Co-designers of London's proposed Rotherhithe Bridge.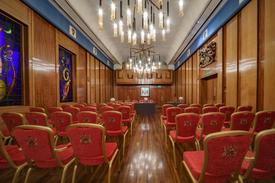 Unique Historic City of London venue for conferences, meetings, banquets, luncheons, and dinners.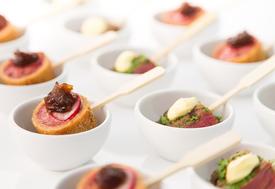 Berkeley Catering London leading corporate and events caterers. Catering with passion!
This year, Urbano Network celebrates its seventh year connecting hundreds of companies and individuals across our business communities: Build, Finance, Media, People and Tech.
As part of our celebrations, we are hosting an evening event on Wednesday June 27th - timed for London Festival of Architecture (LFA) - where we will officially launch our new Urbano Community UWACTE (Urbano Women In Architecture Construction Technology & Engineering).
Since our first events in the summer of 2011, around 50% of an Urbano Build event audience have been female, many running their own companies or with senior positions at larger companies. And in 2018 to date, all our speakers have so far have been women.
UWACTE, our new Urbano Community, will sit along the established Build Community and allow us to foster deeper connections between women across the relevant sectors and specialisms, with female entrepreneurs, those in positions at SMEs and especially with those within our larger members and corporates.
** PHOTOS FROM OUR LAUNCH EVENING **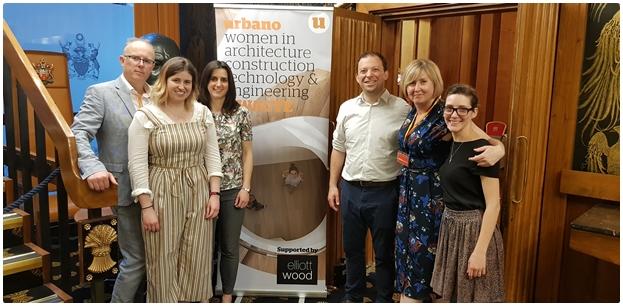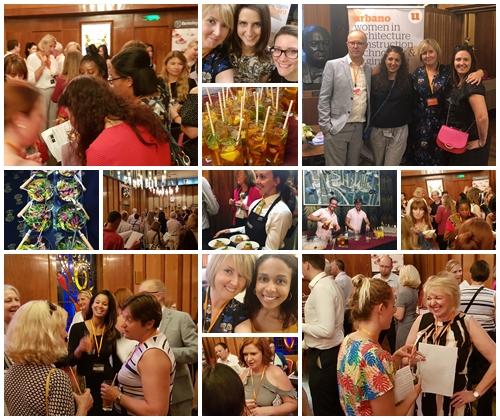 Urbano sees events as catalysts to quality connections and all our events are open to not only women and men, but also from any sector and stage of business. This mix tends to make our events lively and genuinely engaging.

Urbano has always been passionate about encouraging diversity, with a genuine and provable commitment to being open to everyone, regardless of status, size, sector, sexuality, race or gender. We have also worked tirelessly to connect companies of different sizes and individuals with different roles and responsibilities across across all sectors.
This event is supported by Elliott Wood a design-led structural and civil engineering practice and a Patron of the London Festival of Architecture this year. As an Urbano Member Company, we are delighted to have their support for our UWACTE launch event demonstrating their committment to women in engineering.
Our evening event is hosted by Bakers Hall - The City of London's second oldest guild - with delicious canapes supplied by Berkeley Catering, London's leading corporate and events caterers, and Urbano providing wine to help celebrate this new Urbano Community.



About Urbano
Urbano Network is a powerhouse of connections and opportunities, hosting a diverse range of weekly networking events, from speaker breakfasts, lunches and evening events to masterclasses in networking and tendering.
Non-member companies are welcome to book and send their representatives to a MAXIMUM of TWO EVENTS to meet a small cross-section of our members, sample the quality of our events and find out about the other member services we offer. It also gives us a chance to meet you and discuss what you are looking for from your networking.
As part of our proactive approach to helping companies find new business leads, we send out a weekly Tenders & Opportunities Notice gathered from over 100 keywords relevant to our pan-sector membership (Media, Build, Finance, Host, People & Tech). For the latest list, please click here: Tenders @ Urbano
Connections Membership for companies and individuals is £25 per month. Connections + Tenders is £39 per month. For more details on our membership options and benefits, including contact details of everyone you meet, search and free member events, please click here: Urbano Membership