London Networking Event - Urbano Networking Evening in Farringdon
Bounce Farringdon
121 Holborn
London, EC1N 2TD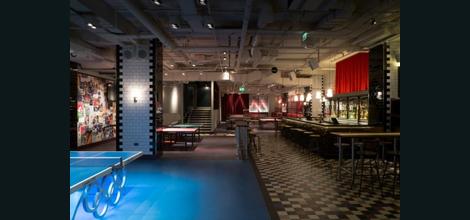 Wednesday September 26th

6:00pm
Member £0.00 + VAT
Non-Member £28.00 + VAT
Urbano Network hosts a varied calendar of weekly London networking events, including networking evenings.
Our evening events are hosted in a range of partner venues drawn from some of London's finest bars, members' clubs, and other venues, a diverse mix of business owners, directors and senior managers from across the various sectors represented across our membership.
Our hosts for this evening event will be Bounce Farringdon following their summer refurbishment. Join us for drinks, canapes and ping pong with help from their Games Master!
This networking evening is open to members and non-members. Members receive 2 free places.
The atmosphere is famously informal, friendly and even fun, or as an Urbano Member describes it, "Urbano is an enjoyable way to meet serious businesses looking to do business!".
__________________________________________________________________________________
About Urbano
Urbano Network is a powerhouse of connections and opportunities, hosting a diverse range of weekly networking events, from speaker breakfasts, lunches and evening events to masterclasses in networking and tendering.
Non-member companies are welcome to book and send their representatives to a MAXIMUM of TWO EVENTS to meet a small cross-section of our members, sample the quality of our events and find out about the other member services we offer. It also gives us a chance to meet you and discuss what you are looking for from your networking.
As part of our proactive approach to helping companies find new business leads, we send out a weekly Tenders & Opportunities Notice gathered from over 100 keywords relevant to our pan-sector membership (Media, Build, Finance, Host, People & Tech). For the latest list, including opportunities for marketing and brand agencies, TV, event management, PR and recruitment, amongst others, please click here: Tenders @ Urbano
Connections Membership for companies and individuals is £25 per month. Connections + Tenders is £39 per month. For more details on our membership options and benefits, including contact details of everyone you meet, search and free member events, please click here: Urbano Membership