Urbano Speaker & Networking Breakfast - Blockchain in Construction
Katten Muchin Rosenman LLP
Paternoster House
65 St Paul's Churchyard
London, EC4M 8AB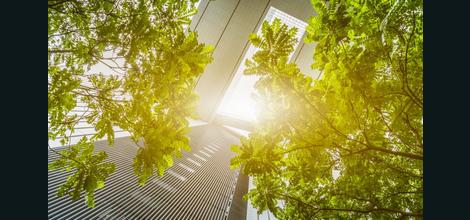 Wednesday July 11th

8:00am
Member £28.00 + VAT
Non-Member £32.00 + VAT
Urbano networking breakfasts give company directors, business owners, entrepreneurs, corporates, professionals and creatives across a range of sectors a chance to make connections, build associations, and learn from some of the UK's most informed and successful entrepreneurs, business people and cross-sector specialists.
Urbano speaker breakfasts are stripped down conferences, featuring great speakers, allowing attendees to discuss the issues featured in the guest presentation and plenty of opportunity to network with the speaker and the other attendees from all sizes and types of companies, from PLCs to SMEs.
Blockchain, the smart/digital ledger is the buzz technology for 2018, but which first came into being as part of the development of cryptocurrencies such as Blockchain (and first showcased at an Urbano Finance event in 2015).
This event will explore Blockchain's implications for the Build sector, especially when looking at BIM and the digitisation of construction. However, the use of smart ledgers for transactions will have uses for companies across our other business Communities, such as Finance and Media, as well as for companies in Tech looking for new opportunities. Urbano is actively diverse and has always encouraged those from other sectors to meet those in Build and beyond.
Our guest speaker Volker Buscher is a Director in Arup's Consulting practice and leads its Information and Communications Technology business. He will explore the impact of Blockchain across construction following on from Arup's Foresight team's recent report into Blockchain.
ABOUT OUR SPEAKER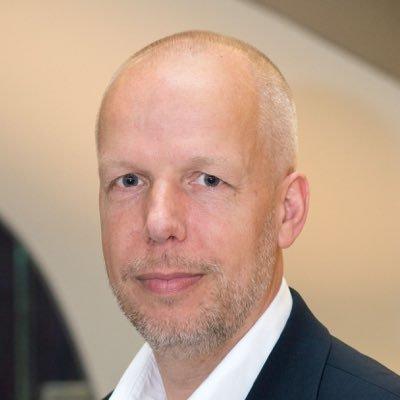 Volker has worked at Arup since 1994 developing and implementing business and technology advice, helping clients derive value from technology.
His primary interest lies in developing a number of strategic viewpoints on smart cities, real time real estate, workplace strategy and vertical markets. Volker and his team identify challenges for cities and businesses to compete in a low carbon economy, manage population growth, demographic change, urbanisation and resource depletion, searching for ways for ICT to for solutions and help develop sustainable smart places for the future.
EVENT FORMAT
8:00am – Registration, coffee/tea and pastries
8:30am – Presentation/talk by Volker
9:45am – Informal and facilitated networking
- 10.30am
This event is hosted by Urbano Member Company - Katten Muchin Rosenman UK LLP. Katten Muchin Rosenman LLP a full-service law firm with more than 600 attorneys across the United States and in London and Shanghai.
__________________________________________________________________________
About Urbano
Urbano Network is a powerhouse of connections and opportunities, hosting a diverse range of weekly networking events, from speaker breakfasts, lunches and evening events to masterclasses in networking and tendering.
Non-member companies are welcome to book and send their representatives to a MAXIMUM of TWO EVENTS to meet a small cross-section of our members, sample the quality of our events and find out about the other member services we offer. It also gives us a chance to meet you and discuss what you are looking for from your networking.
As part of our proactive approach to helping companies find new business leads, we send out a weekly Tenders & Opportunities Notice gathered from over 100 keywords relevant to our pan-sector membership (Media, Build, Finance, Host, People & Tech). For the latest list, including opportunities for marketing and brand agencies, TV, event management, PR and recruitment, amongst others, please click here: Tenders @ Urbano
Connections Membership for companies and individuals is £25 per month. Connections + Tenders is £39 per month. For more details on our membership options and benefits, including contact details of everyone you meet, search and free member events, please click here: Urbano Membership