London Networking Event - Networking Lunch Event in the West End
Swingers West End
15 John Prince's Street
London, W1G 0AB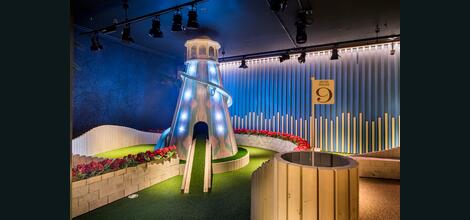 Thursday September 6th

12:15pm
Member £25.00 + VAT
Non-Member £30.00 + VAT
Urbano Network hosts a varied calendar of weekly London networking events, including at least one 'open' (pan-sector) networking lunch each month.
Due to the location and venue style, this event is particularly aimed at bringing together companies and individuals from across the Build, Finance, People (HR/Training) and Tech sectors, but it is open to any business to book and attend.
Urbano's networking events are open to all companies regardless of size, sector or area. Non-members are always welcome to book two Urbano events to judge the quality of our members and sample a flavour of our diverse events calendar.
** PHOTOS FROM NETWORKING LUNCH **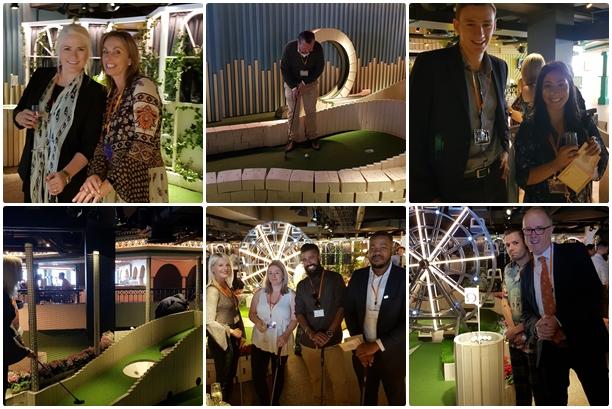 For this networking lunch we will be hosted by Swingers The West End in their Palm Lounge. For those who wish to take part, you can arrive ahead of our usual start time and enter the second Urbano Open Golf Championship. Please note event timings below.
12.15 - 12.30 - Registration, welcome glass of fizz and play
12.30pm. Non-gollfers networking joied by players at 1.15am
2.30am - Urbano event ends (option to play again on other course)
** PRIZE **
Courtsey of our hosts, attendees will have the chance to win a round of golf, food and drinks for 4 people at date of your choosing.
For our networking lunch we will enjoy a platters selected from Swingers' street food vendors - Made of Dough (wood fired pizza), Patty & Bun (for burger lovers) and Breddos (tacos) - and complimentary wine, beer & soft drinks during the networking.
For special dietary requirements, please make a note when booking.
__________________________________________________________________________________
About Urbano
Urbano Network is a powerhouse of connections and opportunities, hosting a diverse range of weekly networking events, from speaker breakfasts, lunches and evening events to masterclasses in networking and tendering.
Non-member companies are welcome to book and send their representatives to a MAXIMUM of TWO EVENTS to meet a small cross-section of our members, sample the quality of our events and find out about the other member services we offer. It also gives us a chance to meet you and discuss what you are looking for from your networking.
As part of our proactive approach to helping companies find new business leads, we send out a weekly Tenders & Opportunities Notice gathered from over 100 keywords relevant to our pan-sector membership (Media, Build, Finance, Host, People & Tech). For the latest list, please click here: Tenders @ Urbano
Connections Membership for companies and individuals is £25 per month. Connections + Tenders is £39 per month. For more details on our membership options and benefits, including contact details of everyone you meet, search and free member events, please click here: Urbano Membership