London Networking Event - Networking breakfast event in the City of London
Devonshire Club
4+5 Devonshire Square
London, EC2M 4YD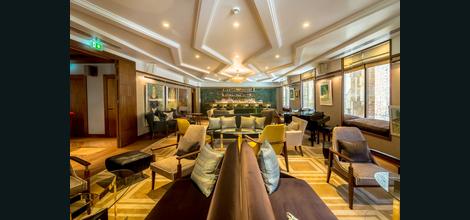 Thursday October 25th

8:00am
Member £25.00 + VAT
Non-Member £30.00 + VAT
Urbano Network hosts a varied calendar of weekly London networking events. This networking breakfast hosted by the fantastic private members' club, Devonshire Club, should especially appeal to those who are based in the City and its fringe areas such as Shoreditch, Whitechapel, Clerkenwell etc.
We especially look forward to connecting those in the Finance and Tech Comnmunities who make the City and surrounding areas their working bases, in an informal and enjoyable two hours, with breakfast, tea and coffee, accompanying tasty filled bagels and breakfast rolls before a busy working day.
No pitches. No speeches. Nothing to prepare. Informal and relaxed.
** An international TV crew will be in attendance looking for London business people's views on Brexit and realted topics. You don't have to be interviewed if you do not want, but by booking you are giving your permission to being filmed in the background **
About Devonshire Club
Set across two floors, the main member spaces of the Devonshire Club lend themselves perfectly to be enjoyed for both work and play. Containing three large, comfortable bars, each with their own style and character; two unashamedly luxurious lounges; Number Five serving delicious, seasonal delights throughout the day; a beautiful garden room that opens out onto a spacious oasis of garden; a sumptuous first floor outdoor terrace; as well as four private event rooms – the Club offers members endless opportunities for both pleasure and business.
A light networking breakfast will be provided with tea/coffee.
_________________________________________________________________________________
About Urbano
Urbano Network is a powerhouse of connections and opportunities, hosting a diverse range of weekly networking events, from speaker breakfasts, lunches and evening events to masterclasses in networking and tendering.
Non-member companies are welcome to book and send their representatives to a MAXIMUM of TWO EVENTS to meet a small cross-section of our members, sample the quality of our events and find out about the other member services we offer. It also gives us a chance to meet you and discuss what you are looking for from your networking.
As part of our proactive approach to helping companies find new business leads, we send out a weekly Tenders & Opportunities Notice gathered from over 100 keywords relevant to our pan-sector membership (Media, Build, Finance, Host, People & Tech). For the latest list, please click here: Tenders @ Urbano
Connections Membership for companies and individuals is £25 per month. Connections + Tenders is £39 per month. For more details on our membership options and benefits, including contact details of everyone you meet, search and free member events, please click here: Urbano Membership