Urbano Speaker & Networking Breakfast - Workplace Health & Wellbeing
Trowers & Hamlins LLP
3 Bunhill Row
London, EC1Y 8YZ
Thursday March 21st

8:00am
Member £28.00 + VAT
Non-Member £36.00 + VAT
Event Supporters

Trowers & Hamlins is an international law firm with offices throughout the UK, Middle East and Far East.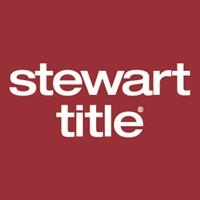 A leading provider of title insurance & real estate services. Offices throughout the UK, Europe, Australia and the US.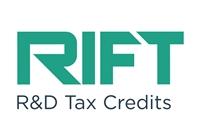 RIFT R&D specialise in claiming R&D Tax Relief for innovative and forward thinking construction businesses. Many do not realise what they do is innovative and could be missing out on a valuable tax break.
Urbano Network is London's leading pan-sector independent business network, connecting hundreds of Member & Associate Companies, from leading PLCs to SMEs, and from across our different business communities: Build, Finance, Host, Media, People, Tech & UWACTE (Urbano Women in Architecture, Construction, Technology & Engineering).
Joining us as our guest speaker in March 2019, we are delighted to confirm Dr Judith Grant, Director of Health and Wellbeing at Mace Group.
GUEST SPEAKER PROFILE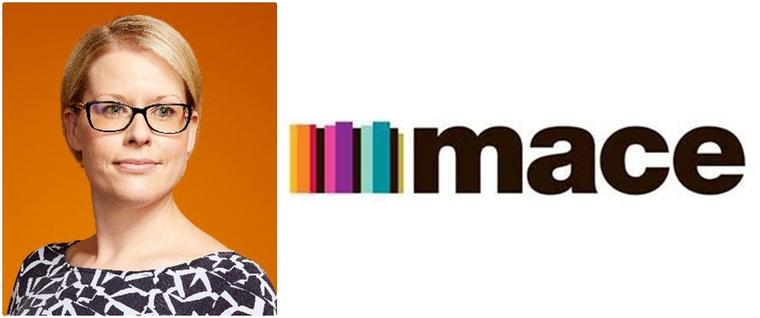 As Director for Health and Wellbeing at MACE, Dr Judith Grant is responsible for the strategic delivery of Occupational Health, Occupational Hygiene and Wellbeing for the global workforce. Her focus is on managing health risk to the business as well as creating wellbeing opportunities.


Seeing people struggle to prioritise health and wellbeing in their busy working lives, Judith studied for a Master's degree in Workplace Health and Wellbeing, and a PhD in Occupational Health Psychology and Management, to gain greater understanding of corporate health issues and the solutions available in new and cutting edge research to combat them.
Her PhD studies focused on socioeconomic and sociodemographic factors and their influence over eating behaviours and work. The research demonstrates significant socioeconomic disparities in health behaviours which presents implications for workplaces in supporting healthy choices and behaviours in the workplace. Workplaces have a major role to play in addressing health inequalities.

Now working for Mace Group, a global construction, consultancy and FM business, Judith has the opportunity to work with a diverse workforce implementing occupational health, hygiene and wellbeing solutions to improve both physical and mental health and wellbeing across the organisation and supply chain.
Judith will demonstrate from her experience how the workplace has a unique opportunity to encourage healthy behaviours and provide support for all employees. For those leading or support workplace initiatives, she will discuss how important it is to consider how accessible, inclusive and engaging the programmes we implement are, in order that they do not further the disparities in health, but give all employees equal opportunity to access support if employees want it.
Judith is also the trustee of two charities: the Mace Foundation and Men's Health Forum and current Chair of Women in Health and Safety.
EVENT FORMAT
8:00am – Registration, coffee, pastries and networking
8:30am – Presentation by Judith followed by Q&A
9:15am – Networking and more coffee
- 10.30am
EVENT HOST & SUPPORTER

This event is hosted by Urbano Member Trowers & Hamlins LLP, an international law firm with a broad commercial, real estate, litigation and private wealth practice. Offices across the UK, Middle East and South East Asia.
Trowers and Hamlins LLP was named as one of the healthiest places to work in an annual survey by the Financial Times (2017). In the same year the firm also won a HR in Law Award for Health & Wellbeing.
_____________________________________________________________________________________________
About Urbano
Urbano Network is a powerhouse of connections and opportunities, hosting a diverse range of weekly networking events, from speaker breakfasts, lunches and evening events to masterclasses in networking and tendering.
Non-member companies are welcome to book and send their representatives to a MAXIMUM of TWO EVENTS to meet a small cross-section of our members, sample the quality of our events and find out about the other member services we offer. It also gives us a chance to meet you and discuss what you are looking for from your networking.
As part of our proactive approach to helping companies find new business leads, we send out a weekly Tenders & Opportunities Notice gathered from over 100 keywords relevant to our pan-sector membership (Media, Build, Finance, Host, People & Tech). For the latest list, please click here: Tenders @ Urbano
Connections Membership for companies and individuals is £25 per month. Connections + Tenders is £39 per month. For more details on our membership options and benefits, including contact details of everyone you meet, search and free member events, please click here: Urbano Membership