London Networking Event - Networking Lunch in Covent Garden
Mr Fogg's Gin Parlour
1 New Row
Covent Garden
London, WC2N 4EA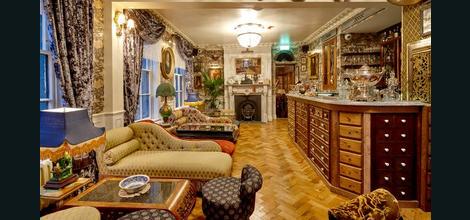 Wednesday January 9th

12:30pm
Member £25.00 + VAT
Non-Member £30.00 + VAT
Urbano Network hosts a varied calendar of weekly London networking events, including at least one networking lunch each month.
Urbano's networking events are open to all companies regardless of size, sector or area. Non-members are always welcome and our networking lunches usually attract between 30-40 (maximum) attendees, a mix of business owners, company directors, senior managers and corporate representatives from across all sectors, ensuring effective and valuable networking opportunities for all attendees.
Our hosts for this networking lunch is Mr Fogg's Gin Parlour in Covent Garden.
Housing an impressive plethora of gins, tonics and botanicals, the refined space boasts a collection of over 150 gins, from known favourites to rare and uniquely selected gins.
The parlour, once the home of Fogg's beloved Aunt Gertrude, features beautiful and traditionally upholstered furniture, alongside eclectic trinkets adorning the walls.
Networking Lunch Menu
"all for one and one for all" sharing platters consisting of:
Goat's Cheese and Roast Vegetabable Croquettes
Honey & Mustard Smoked Sausages
Mini Fish & Chips
Classic Mini Burger
Chunk Chips & Dips
Along with a complimentary glass of wine, beer or soft drink.
__________________________________________________________________________
About Urbano
Urbano Network is a powerhouse of connections and opportunities, hosting a diverse range of weekly networking events, from speaker breakfasts, lunches and evening events to masterclasses in networking and tendering.
Non-member companies are welcome to book and send their representatives to a MAXIMUM of TWO EVENTS to meet a small cross-section of our members, sample the quality of our events and find out about the other member services we offer. It also gives us a chance to meet you and discuss what you are looking for from your networking.
As part of our proactive approach to helping companies find new business leads, we send out a weekly Tenders & Opportunities Notice gathered from over 100 keywords relevant to our pan-sector membership (Media, Build, Finance, Host, People & Tech). For the latest list, visit: Tenders @ Urbano
Connections Membership for companies and individuals is £25 per month. Connections + Tenders is £39 per month. For more details on our membership options and benefits, including contact details of everyone you meet, search and free member events, please click here: Urbano Membership