London Networking Event - August Networking lunch in the City
Eight Members Club Moorgate
1 Dysart Street
London, EC2A 2BX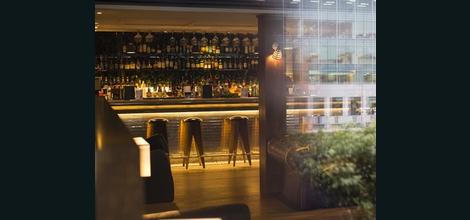 Wednesday August 7th

12:30pm
Member £25.00 + VAT
Non-Member £100.00 + VAT
Event Supporters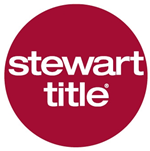 A leading provider of title insurance & real estate services. Offices throughout the UK, Europe, Australia and the US.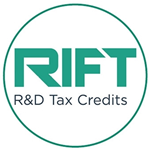 RIFT R&D specialise in claiming R&D Tax Relief for innovative and forward thinking construction businesses. Many do not realise what they do is innovative and could be missing out on a valuable tax break.
Urbano Network is London's leading business networking community, connecting hundreds of companies through different weekly events, from speaker breakfasts, which we have used to champion issues such as diversity, sustainability and supply chain transparency in the construction sector, lunches and evenings held at some of London's best bars, restaurants and venues.

Urbano Members also enjoy exclusive access to our unique online toolkit, alongside services such as tenders finding (see link on home page), members' own event promotion, and supplier opportunities and introductions.

Two of our most vibrant Urbano Communities are Build & UWACTE (Urbano Women In Architecture, Construction, Technology & Engineering. Urbano Build's has its own event programme of at least 12 events per year and is a network for architects, property professionals, construction companies, designers, landscapers and other sector technologists and professionals to connect, share information, meet project collaborators, and find new business opportunities in both private and public sectors.

All Urbano events are designed to be catalysts to new connections. Urbano lunches are very relaxed and informal. We help you make introductions most relevant to you and your business but the conversations are friendly, with the emphasis on genuine conversations rather than a series of sales pitches. We usually only sit down to eat and the events are lively by not rushed.
THIS EVENT IS NOW SOLD OUT. Email mark@urbanonetwork.co.uk to be placed on waiting list.

We also invite those from the Finance, Tech, and creative sectors in the City of London, Shoreditch, Clerkenwell and beyond to book this event.
For this networking lunch we will be hosted by Eight Members Club, Moorgate, an airy Manhatten loft style members club with wrap around terraces, providing dramatic sky-top panoramic views of The City of London.
~ Buffet LunchMenu ~
- Thai Chicken Curry
- Pan-Fried Scottish Salmon
- Aromatic Jasmine Rice
- Mixed salad
- Caesar Salad
- Mac & Cheese
- Lemon butter & Fresh Herb New Potato
Sweet Options:
- Carrot Cake
- Fruit salad
Plus a complimentary glass of white or red wine, beer or soft drink alternative.
******************************************************************
About Urbano
Urbano Network is a powerhouse of connections and opportunities, hosting a diverse range of weekly networking events, from speaker breakfasts, lunches and evening events to masterclasses in networking and tendering.
Non-member companies are welcome to book and send their representatives to a MAXIMUM of TWO EVENTS to meet a small cross-section of our members, sample the quality of our events and find out about the other member services we offer. It also gives us a chance to meet you and discuss what you are looking for from your networking.
As part of our proactive approach to helping companies find new business leads, we send out a weekly Tenders & Opportunities Notice gathered from over 100 keywords relevant to our pan-sector membership (Media, Build, Finance, Host, People & Tech). For the latest list, please click here: Tenders @ Urbano
Membership starts at £25 per month for individuals. For more details on our membership options and benefits, including contact details of everyone you meet, search and free member events, please click here: Urbano Membership