London Networking Event - August Networking lunch in the City
Eight Members Club Moorgate
1 Dysart Street
London, EC2A 2BX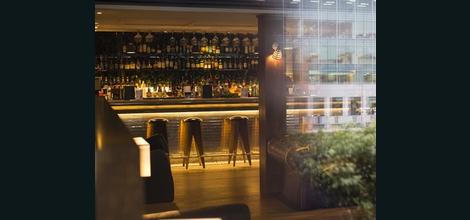 Wednesday August 7th

12:30pm
Member £25.00 + VAT
Non-Member £30.00 + VAT
Urbano Network hosts a varied calendar of weekly London networking events, including breakfast events featuring great speakers, networking lunches and a monthly networking evening.
Urbano's networking events are open to all companies regardless of size, sector or area. Non-members are always welcome and our networking lunches attract a lively mix of business owners, company directors, senior managers and corporate representatives from across all sectors, ensuring effective and valuable networking opportunities for all attendees.
All our networking events are designed to be catalysts to connections and this event is aimed primarily, but not exclusively, at those representing companies within the Build, UWACTE, Finance and Tech communities. Many such companies base themselves in the workspaces and tech hubs in Shoreditch, Clerkenwell and this event gives every onbe a chance to share knowledge, make new contacts and develop future business relationships.
For this networking lunch we will be hosted by Eight Members Club, Moorgate. Our Networking Lunch Menu will be updated ahead of the event. Each attendee will also enjoy a fabulous lunch selected from our host's menu and complimentary drink.
******************************************************************
About Urbano
Urbano Network is a powerhouse of connections and opportunities, hosting a diverse range of weekly networking events, from speaker breakfasts, lunches and evening events to masterclasses in networking and tendering.
Non-member companies are welcome to book and send their representatives to a MAXIMUM of TWO EVENTS to meet a small cross-section of our members, sample the quality of our events and find out about the other member services we offer. It also gives us a chance to meet you and discuss what you are looking for from your networking.
As part of our proactive approach to helping companies find new business leads, we send out a weekly Tenders & Opportunities Notice gathered from over 100 keywords relevant to our pan-sector membership (Media, Build, Finance, Host, People & Tech). For the latest list, please click here: Tenders @ Urbano
Membership starts at £25 per month for individuals. For more details on our membership options and benefits, including contact details of everyone you meet, search and free member events, please click here: Urbano Membership
Book now