London networking event - Urbano Networking Lunch in Covent Garden
Inamo Covent Garden
11-14 Hanover Place
London, WC2E 9JP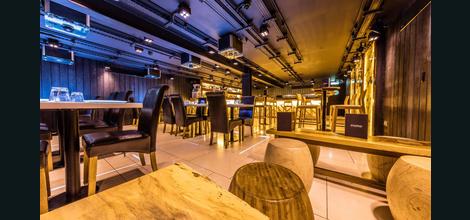 Thursday July 25th

12:30pm
Member £25.00 + VAT
Non-Member £30.00 + VAT
Urbano Network hosts a varied calendar of weekly London networking events, including at least one networking lunch each month.
Urbano's networking events are open to all companies regardless of size, sector or area. Non-members are always welcome and our networking lunches usually attract 40 (our maximum) attendees, a mix of business owners, company directors, senior managers and corporate representatives from across all sectors, ensuring effective and valuable networking opportunities for all attendees.
Urbano lunches are very relaxed and informal. We help you make introductions most relevant to you and your business, but the conversations are friendly, with the emphasis on genuine conversations rather than a series of sales pitches. We usually only sit down to eat and the events are lively but not rushed.
This Urbano networking lunch is primarily (but not exclusively) aimed at connecting who work in the Media and Creative sectors - and the companies they themselves target. Our hosts, Inamo Covent Garden, is an award-winning Pan-Asian restaurant with pioneering interactive ordering & entertainment systems. Attendees will also get the chance to also experience theirGames Room.
And for those who attended Cannes Lions 2019, a perfect post-festival networking event now you back in the UK!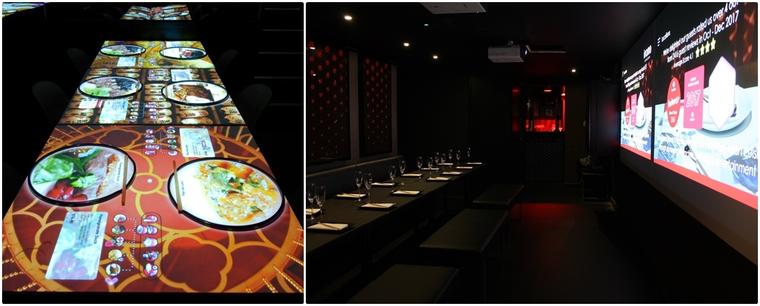 Inamo's concept allows diners to take control of their experience: order your meal, choose your virtual tablecloth or draw your own with our graffiti app, view the chefs at work on 'chef cam', play games, & much more. Their Games Room is a unique private area with its own bar and private dining options. We will enjoy an array from their tasty menu and a complimentary drink.
~ MENU ~
Flamed Edamame - flambéed in sake (Vegan)
Popcorn - Maldon sea salt, Shichimi powder' (V)
BBQ chicken wings - Chicken wings, glazed in tangy Korean BBQ sauce (Chicken)
Sushi bites - Scottish salmon & fresh tuna in baby gem leaves, with tobiko & wasabi yuzu soy dressing (fish)
Garden roll - asparagus, avocado, mizuna and carrot roll (Vegan)
Sweet potato fries - Japanese take with a wasabi mayo dip (V)
Prawn crackers - Crispy prawn crackers, with a sweet chilli dipping sauce
_________________________________________________________________

About Urbano
Urbano Network is a powerhouse of connections and opportunities, hosting a diverse range of weekly networking events, from speaker breakfasts, lunches and evening events to masterclasses in networking and tendering.
As part of our proactive approach to helping companies find new business leads, we send out a weekly Tenders & Opportunities Notice gathered from over 100 keywords relevant to our pan-sector membership including weekly opportunities for marketing and brand agencies, film/video, event management, PR and recruitment, amongst others, please click here: Tenders @ Urbano
Membership starts from £25 per month for individuals. For more details on our membership options and benefits, including contact details of everyone you meet, search and free member events, please click here: Urbano Membership