Urbano Speaker & Networking Breakfast on Responsible Business Tracker
ABG (BITC Event)
30 City Road
London, EC1Y 2AB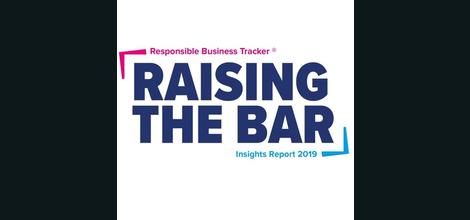 Member £26.00 + VAT
Non-Member £32.00 + VAT
Urbano Network is London's leading pan-sector independent business network with over 5,000 Member & Associate Companies, ranging from boutique practices and SMEs, to corporates and PLCs.

Urbano Speaker breakfast events explore interesting themes and feature great speakers, where the the focus is on networking and creating connections and opportunities. You always meet a diverse range of businesses and their representatives in a lively session of informal but facilitated networking.
This event will welcome speakers - Amy Brimmicombe and Roxarne Owen - from Business in the Community (BITC) discussing the latest findings in their Responsible Business Tracker Report. The Tracker is a measurement tool designed to enable a business to measure their performance as a responsible business.

Aligned to the UN's Global Goals, the Tracker's insights present a snapshot of how responsible UK business is today, from medium-sized business to those with significant scale and power. The Tracker brings in aspirational goals and introduces the 'new possible'. It shows us how far we still must go to play our part in ensuring the Global Goals are met by 2030 and it shows us how much more we have to learn.
Amy Brimmicombe from BITC's Benchmarks, Insights & Innovation Team who co-authored this year's Responsible Business Tracker Insights Report will introduce the first pilot results. Amy will provide an overview of the pilot findings and will be joined by Roxarne Owen, Programme Manager from their Environment team sharing some specific insights and case studies on both the circular economy and net zero carbon.
This event is relevant to ALL industries and businesses. 64 companies participated in the pilot covering a range of sectors including legal, technology, manufacturing, construction, media & broadcast, retail, public services, education, food & drink, waste management and utilities.
Agenda
08:30 Registration, coffee & pastries, networking
08:50 Presentations by Amy & Roxanne followed by Q&A
10:00 Networking and further discussion
10:30 Event Finishes
The Tracker will launch in September 2019 incorporating feedback from the pilot. This means this event is perfectly timed to provide a unique and vauable learning forum. It is also chance to meet and network with other similiar motivated and responsibly charged businesses.
_________________________________________________________________________
URBANO MEMBER - HOST SUPPORTER

This event is hosted by Urbano Member Arram Berlyn Gardner (ABG) - a multi award winning firm of chartered accountants, auditors, tax and business advisers.
_________________________________________________________________________
Urbano is committed to helping facilitate diversity across our network and this is reflected in the calendar of events we organise, but also the range of attendees at each event.
Urbano Network itself is a powerhouse of connections and opportunities, hosting a diverse range of weekly networking events, from speaker breakfasts, lunches and evening events to masterclasses in networking and tendering.
As part of our proactive approach to helping companies find new business leads, we send out a weekly Tenders & Opportunities Notice gathered from over 100 keywords relevant to our pan-sector membership (Media, Build, Finance, Host, People & Tech). For the latest list, please click here: Tenders @ Urbano
Membership starts at £25 per month for individuals. For more details on our membership options and benefits, including contact details of everyone you meet, search and free member events, please click here: Urbano Membership