Urbano Build UWACTE Post MIPIM online networking breakfast
Urbano Online Build & UWACTE
Urbano Online Event
London, W1N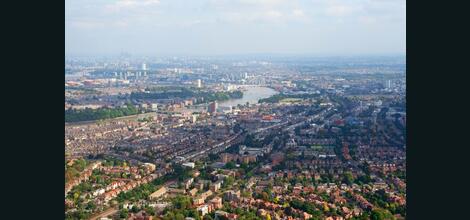 Thursday April 2nd

9:00am
Member £10.00 + VAT
Non-Member £15.00 + VAT
So after corona cancelled MIPIM in Cannes (and our own Monaco networking lunch), it also cancelled our Post(poned) MIPIM networking breakfast event set to be hosted by The May Fair Hotel.

But we won't let a virus with a crown stop us connecting companies their teams so we are taking this event online timed for Thursday April 2nd.

How can I to take part?
Simple.
1. Book using the link below.
2. We will then send you a link to the online event platform we are using (it's free and easy to use). The experience will work best if you have access to audio and video, through your PC, Mac or mobile, using in-built tech or headphones and mic. Or if you prefer, you can also choose to listen and use chat only.
3. The attendee sheet, listing attendees and details on the company they represent will be published and sent out to everyone before the event.
4. At 9am the event will begin and is timed for an hour. Mark Herring, Urbano's Connector-in-Chief, will kick proceedings off and the hour or so will fly by.
This will be a different event for different times but should be enjoyable and lead to lasting valuable connections for you and your business.
Click here for more information about Urbano Build & UWACTE Communities
--------------------------------------------------------------------------------------------------
About Urbano
Urbano Network is a powerhouse of connections and opportunities, hosting a diverse range of weekly networking events, from speaker breakfasts, lunches and evening events to masterclasses in networking and tendering.
As part of our proactive approach to helping companies find new business leads, we send out a weekly Tenders & Opportunities Notice gathered from over 100 keywords relevant to our pan-sector membership (Media, Build, Finance, Host, People & Tech). For the latest list, please click here: Tenders @ Urbano
For more details on our membership benefits, download the membership & supporter pack here