Urbano Engage Panel Event - Using digital twin to deliver carbon neutral operations
Urbano Engage (CityZenith)
Urbano Network
Urbano Network, W1N NER5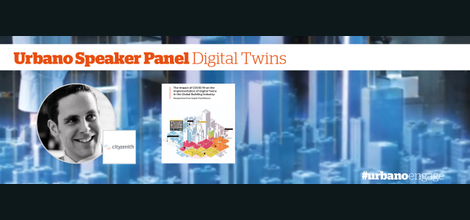 Thursday December 17th

9:30am

Urbano Engage (CityZenith)
Member £0.00 + VAT
Non-Member £0.00 + VAT
Event Supporters

Cityzenith gives power to building industry professionals by aggregating all of their project data and software into a single tool: Smart World Pro. Purpose-built for the AEC, Realtech, Proptech, and CRE industries, SmartWorldPro is the world's most advanced Digital Twin platform, empowering users to import, manipulate, monitor, analyze, and correlate project and asset data in ways that could only be dreamed of before.
Urbano Build is one of Urbano's most vibrant business communities with its own programme of regular networking events in London aimed at architects, developers, property investors, designers, interior designers and other professionals associated with the built environment sector to make connections, gather information, create associations and find new business opportunities.
Facilitated by Mark Herring, Urbano's Connector-In-Chief, our Urbano Engage Speaker Panel events use an interactive format to examine key themes of interest to business. For this event, we are pleased to partner with Cityzenith to look at Digital Twins, a market set to be worth $50Bn by 2026, and how smart technology that connects areas and systems like maintenance, energy consumption, space utilization and traffic management, will be used to reduce greenhouse gas emissions.
Digital Twins are virtual replicas of buildings, infrastructure and physical assets, fully interconnected with the data in and around them that optimize project performance, and help predict and visualize future outcomes.
Jason Thomas, Business Development Manager EMEA at Cityzenith, will lead on what Digital Twin technology is and its uses, and analyse results from Cityzenith's advanced Digital Twin software solutions for buildings, infrastructure, and smart cities.
You can submit own your questions in advance or during the webinar. The online link to the event will be sent out nearer the event.
You can also access Cityzenith's Whitepaper - a collaboration among experts in the field examining the current state of the global Digital Twin industry from the perspective of long-time practitioners.

** PLEASE NOTE THIS EVENT IS FREE FOR ALL TO BOOK AND THE USUAL RESTRICTIONS ON NON-MEMBERS ATTENDING URBANO EVENTS DO NOT APPLY FOR #URBANOENGAGE EVENTS **