Urbano Communities
Urbano Build

Urbano Build's programme is a co-ordinated event programme and network for architects, developers, property investors, designers, interior designers, innovators, landscapers and other sector professionals to connect, gather information, create associations and alliances, and build a community based on mutual encouragement and sharing market knowledge to help their businesses survive and thrive. Our programme also supports member events during MIPIM (the world's leading property exhibition), Clerkenwell Design Week and London Festival of Architecture.
Urbano Network is London's leading pan-sector independent business network with over 5,000 Member & Associate Companies, ranging from boutique practices and SMEs, to corporates and PLCs.
Urbano Build is one of our most vibrant business communities with its own programme of regular networking events in London aimed at architects, developers, property investors, designers, interior designers and other professionals associated with the built environment sector to make connections, gather information, create associations and find new business opportunities.
Our Urbano Build speaker programme has a proud track record of exploring and championing issues affecting the sector, often before they become mainstream, and often from a stand-point of finding opportunities for smaller firms to work with larger ones as we feel both benefit. This includes diversity, sustainability, new technologies and their usage, such as BIM and VR, accessibility, environmental, BREEAM, supply chain transparency, site safety, workplace and wellbeing, design, modern materials, M2M/IOT and crowdfunding.
Our UWACTE (Urbano Women In Architecture, Construction, Technology & Engineering) Community has its own programme of events, alongside and together with Urbano Build. Read more here: UWACTE

We have also launched our Zero Carbon in Construction Programme which sees us focus our Build speaker programme on helping all companies in, across and beyond the BE sectors reset their business practices and fully engage on the changes we all need to make NOW to reduce the carbon impact of construction .


__________________________________________________________________________________________________________________

BUILD & ZERO CARBON NETWORKING ROUND TABLE

THURSDAY AUGUST 19TH - 10.00AM
For this event, we want to bring together all those companies and individuals from the construction and property sectors who are either responsible for helping their companies make progress towards Net Zero Carbon or have sector specialisms to help others achieve that to participate in a 'round table' discussion format, faciliated by Mark Herring, Urbano's Connector-In-Chief.

Our focus is to connect companies who can find potential areas where they can collaborate, improve each other as businesses and business people, and find new opportunities.
DETAILS & BOOKING: BUILD & ZERO CARBON ROUND TABLE EVENT
__________________________________________________________________________________________________________________
BUILD SPEAKER EVENT WITH SIMON ALLFORD, PRESIDENT OF RIBA

WEDNESDAY SEPTEMBER 15th - 9.30AM

Simon is a founding director of global architecture practice, Allford Hall Monaghan Morris (AHMM) where he leads a design studio of 200 architects. Simon is a frequent writer, critic and advisor, a visiting professor at Harvard, a trustee of the London School of Architecture and the Chickenshed Theatres Trust. In 2020, Simon was elected the next president of the Royal Institute of British Architects and takes up the role on September 1st.

On his election, Simon said he wanted to create "a more open, productive, engaged and reinvigorated RIBA" that addresses "global climate change and architecture's pivotal role in a post-pandemic world." This event will hear from Simon on his plans to deliver on his priorities and where he sees the future of architecture within the fast-changing landscape of the built environment, leading into an interactive Q&A, with networking to follow.

Our hosts - The Building Society - is a co-working space and collaborative community for everyone working within the build environment sector, created by Urbano Members Structural & Civil Engineers, Elliott Wood. This is a place where we can all start to engineer a better society.
DETAILS & BOOKING: BUILD SPEAKER EVENT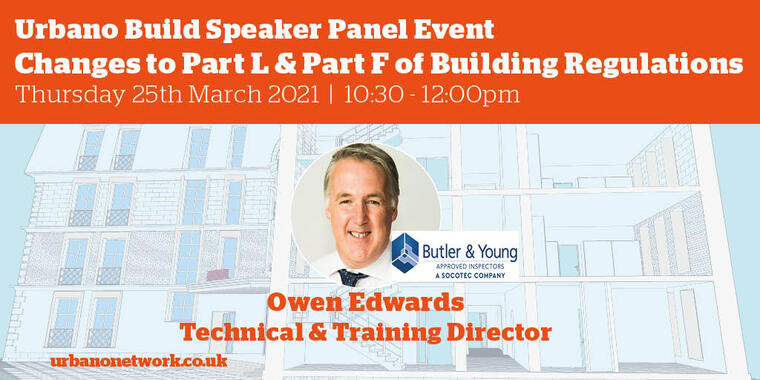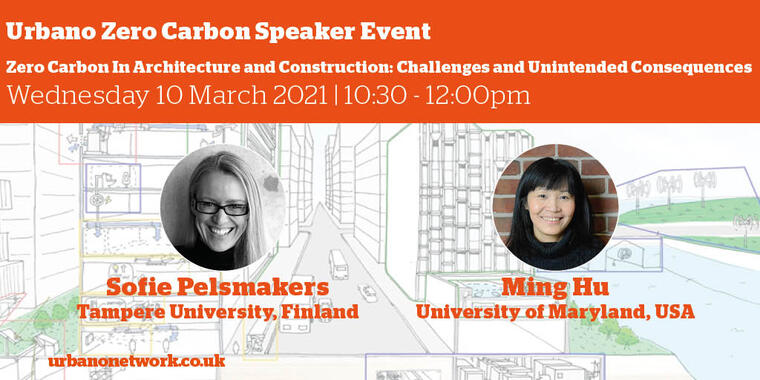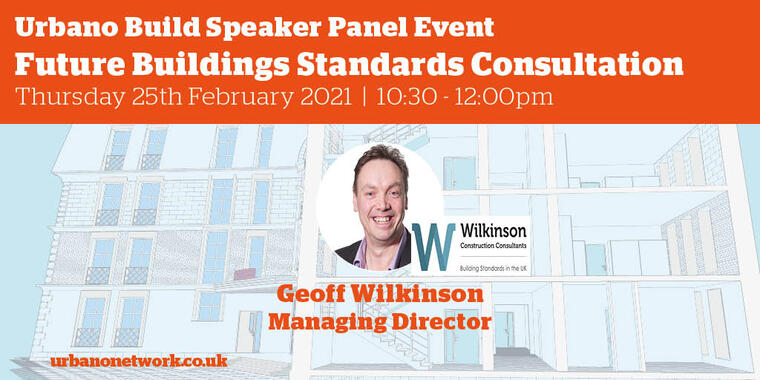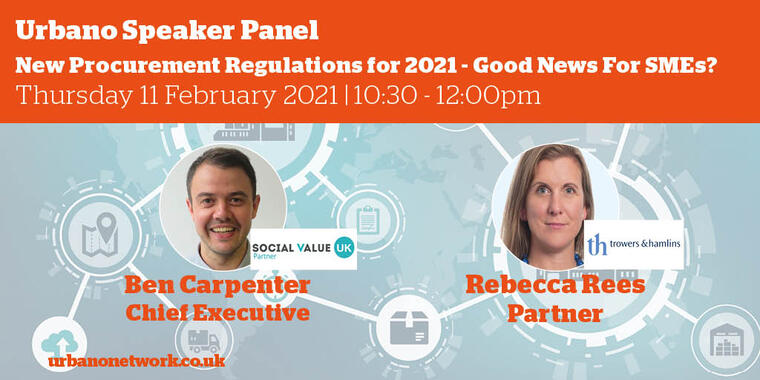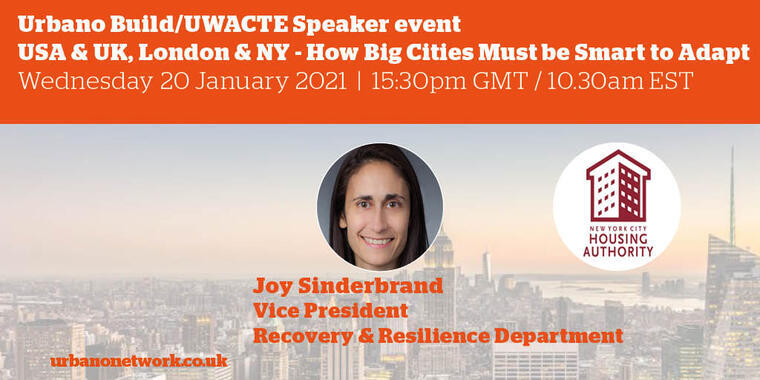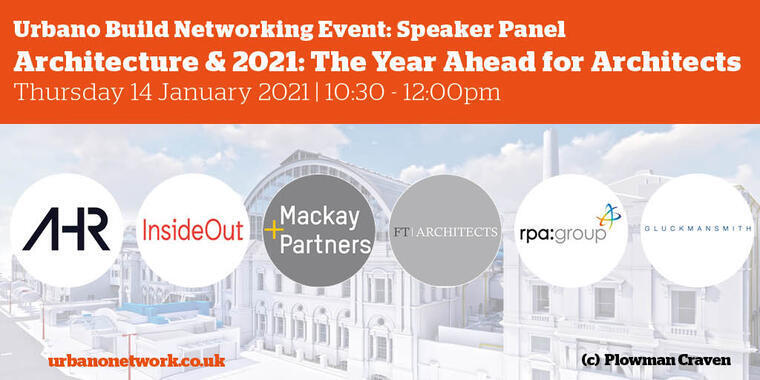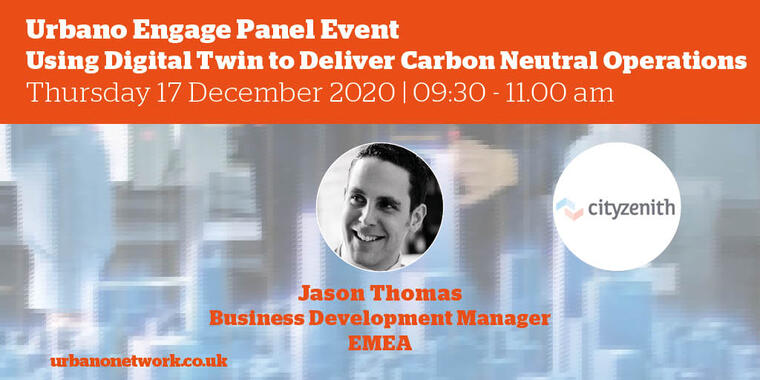 Recent past events hosted by Urbano which are of special interest to the Build Community:
February 17th 2021 - Build & UWACTE Members Networking Round Table
Urbano Build & UWACTE focused members participating in a 'round table' discussion format. Exclusive and private event for Urbano Members
February 11th 2021 - New Procurement Regulations for 2021 - Good News For SMEs?
Featuring speakers Ben Carpenter - Chief Executive of Social Value UK, Rebecca Rees - Partner at Trowers & Hamlins, Neil Capstick - Founder of The Social Value Practice and Executive Compass, and Caroline Brock - tender writer and bid management strategist & consultant
For a full list of past events relevant to the Build Community, please follow this link
__________________________________________________________________________________________________________________
"Having presented on sustainable construction for Urbano Build, I would definitely speak at an Urbano event again. Not only was I warmly welcomed by the Urbano team, but I was particularly delighted at the depth of the Q&A with such a multi-disciplinary and informed audience from across the built environment sector.
Urbano clearly has a great reach into the industry, and to see so many women attending was indicative of the high quality of the event and the relevance of the topic to women in industry."

Prof Jacqui Glass, Professor of Architecture and Sustainable Construction at Loughborough University & Director of the Centre for Innovative and Collaborative Construction Engineering (CICE), on Urbano:
"I found I was ranting and raving in a very unclever way again yesterday morning, at some ungodly hour in Hatton Garden, as I addressed the Urbano Build network about my mission to kick-start a real step-change in regeneration.
Now, I may grumble about getting up early for these things, but I always find time for the Urbano Network. They have a philosophy of "exchanging value" that I find rather empowering.

Urbano, run by the redoubtable Mark Herring alongside AECOM's ex Work Winning Associate Caroline Brock, offers a safe facilitating vehicle brokering for opportunities for smaller companies to get involved, both with each other, and with larger partners. They champion the cause of the smaller, quality suppliers, especially in areas such as BIM, design and new technologies.

I always learn something of real value when I'm with them. And they're entrepreneurs, so they're a creative and energising lot to be with. Community building with businesses in economic partnerships, through our work and events and even online (steady now) is a key part of the UKR journey, of course. And the Urbano entrepreneurs certainly seemed to like the UKR business model.

I found myself among friends, despite (or perhaps because of) all my ranting. I was asked a number of fascinating questions (and some more off the wall, such as: was I the next Kevin McLeod?) by a group of people who were thoroughly engaged."
Jackie Sadek, CEO of UK Regeneration, on Urbano
__________________________________________________________________________________________________________________
MEMBERSHIP & COMMUNITIES SUPPORTER INFORMATION
Non-member companies are welcome to book and send representatives to a maximum of TWO Urbano events in total, including Urbano Build events before needing to join and experience the full benefits of membership. Click through to the Membership page for options, fees and download on joining Urbano: Urbano Membership
If you would like to consider becoming an Urbano Build & UWACTE Community Supporter, helping our Zero Carbon in Construction Programme and efforts to inspire diversity across in the ACTE sectors, please click here:
Urbano Build/UWACTE Community Supporter download
Join community
Next Events
Community Members