Company Profile
.Urbano Network

About .Urbano Network
Urbano Network is London's leading independent business networking community connecting hundreds of companies of different sizes and sectors.
On the following pages you can find the profiles of our 2019 Host Venue Partners, a range of over 40 restaurants, bars, hotels, museums, entertainment venues and other quality spaces from Soho to Shoreditch, Mayfair to the City of London, Bankside to King's Cross.
They offer a range of locations, events, capacity and budgets to suit every company. You can contact each venue individually through their profile OR you can send us the following and we will do the searching for you - for FREE!
** CHRISTMAS PARTY VENUES 2019 **
Free Venue Finding Service for your Christmas lunch or party!
Email your requirements to: Caroline Brock, Urbano's Director of Events & Venues caroline@urbanonetwork.co.uk
To help us respond more quickly and tailor responses, provide the following information:

1. Company name
2. Type of event - seated lunch or dinner, evening reception, 3-course dinner etc
3. Prefered location
4. Numbers
5. Preferred date
6. Budget (price per person or overall expenditure)
7. Additional requirements - access to outdoor space, entertainment etc.
We will then contact all of our Host Partner venues and they will reply with their offer to you.
Remember, the earlier you start planning the more chance you have in securing your preferred date and location within budget! Popular dates will book out early so you can never start planning too early - and to take advantage of any early booking incentives.
PLEASE NOTE: Urbano's FREE VENUE FINDING SERVICE is open to ANY company, not just Urbano Members, but many member venues do offer preferrential rates to Urbano members.
******************************************************************
NEED INSPIRATION?
Or looking for something different to last year's event?
Feel free to browse our Venue Collection or email Caroline and we will post a copy of our Venue Handbook to you right away.
Venue profiles will be updated regularly with offers and details on packages! There are options to suit all budgets and sizes of events.
Also, keep an eye on our Members Calendar for any Christmas Showcase events.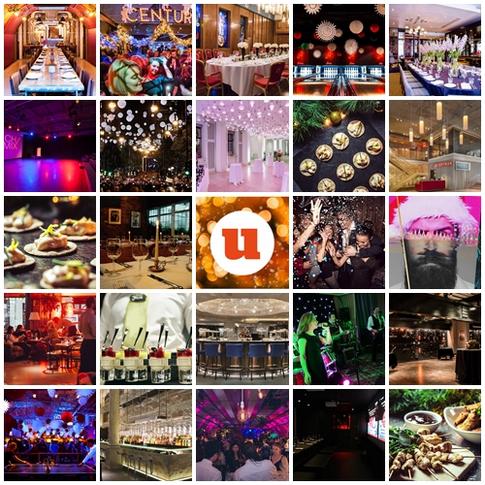 Representatives
Director - Member...

Business Engageme...

Venues and Events...