Urbano Communities
Urbano Finance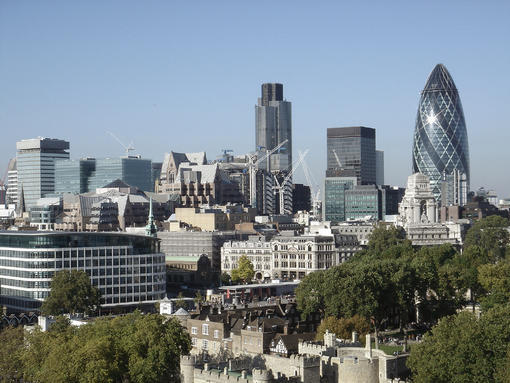 Urbano Finance brings together entrepreneurs and investors to build bridges between companies who need finance and organisations who can provide it.
Urbano Finance is not be a platform to pitch. Rather, it brings together business people to share ideas on what financial support new and growth companies actually need, explore and explain what turns a great idea into a sound business and pull down some of the hurdles that new and existing companies face when seeking backing from institutions and private investors.
Urbano Finance's networking events see see investors discussing which companies they support and what companies need to do to find capital investment, whether through banks, VCs, seed capital or individual investors. Experienced business people are also invited to tell their stories of how they found investment to turn an idea into a succesful business – and share the lessons they have learned along the way.

MEMBERS NETWORKING ROUND TABLE

MAY 5th - 10.00AM
As we see the road to re-opening of venues subject to strict regulations, for the time-being we continue to bring our members together virtually and on-screen for our next monthly Urbano Members Networking Round Table. Lasting an hour, Urbano Round Tables are informal drop-ins, a chance to chat, meet new faces, and find new introductions. After checking in on everyone, we will disappear into break-out rooms where if you don't find someone interesting to talk to we will give you a full refund (it's free).
DETAILS & BOOKING: MEMBERS ROUND TABLE
__________________________________________________________________________________________________________________
ZERO CARBON & ENVIRONMENTAL ROUND TABLE NETWORKING EVENT
THURSDAY MAY 13TH - 10.30AM

For this event, we want to bring together all those companies and individuals in the Zero Carbon Community members to participate in a 'round table' discussion format, faciliated by Mark Herring, Urbano's Connector-In-Chief. Our focus is to connect companies who can find potential areas where they can collaborate, improve each other as businesses and business people, and find new opportunities.
As a community of connected businesses, we know that collaboration between companies is critical to achieving the targets our government has committed to under the Paris Agreement. However, we also know that we must all reach out beyond our own sectors to understand what steps we can take to meet our own promises.

DETAILS & BOOKING: ZERO CARBON COMMUNITY ROUND TABLE
__________________________________________________________________________________________________________________
OPEN NETWORKING ROUND TABLE

MAY 19th - 10.00AM

Since 2002, we have organised hosted around 35,000 people at over 1,000 events. Our approach follows a clear principle, Urbano's Networking Pathway: Contacts, Connections, Relationships, Opportunities. Put simply, the more contacts you make, the more opportunities you will develop, but the key element is 'Relationships'.

Most opportunities come attached to a person and these are revealed through conversation. Hosted by Mark Herring's Connector-in-Chief, these online events are a mix of company and personal introductions, followed by interactive discussions designed to uncover areas where attendees can collaborate and find future business opportunities. After the event, Urbano members can access the full profiles and contact details of attendees through their Urbano Dashboards.
DETAILS & BOOKING: OPEN ROUND TABLE
__________________________________________________________________________________________________________________
Urbano Finance Speaker Videos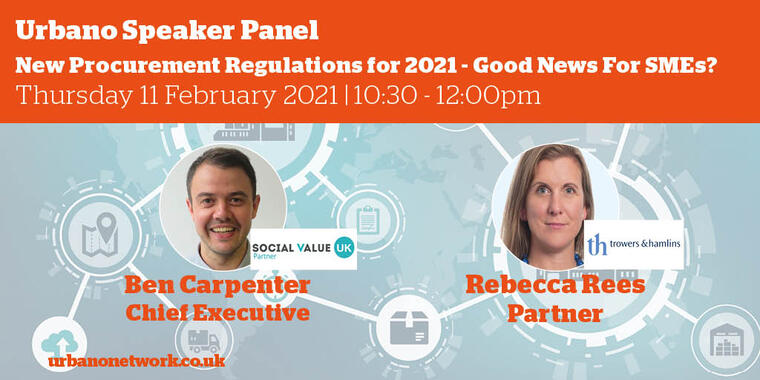 Past Events & Speakers List
April 17th 2019 - Post-MIPIM Networking reception
February 27th 2019 - Pre MIPIM Networking evening
October 26th 2017 - Kent Teague, Managing Partner of Gold Creek Capital
August 2nd 2017 - Finance networking lunch in the city
April 6th 2017 - Edward Lucas, Senior Editor at the Economist
May 11 2016 - Ronen Palan, Professor City University London
March 10 2016 - Neil Maiden, Cass Business School
October 15 2015 - Jackie Sadek, UK Regeneration
October 1 2015 - Alex Stephany, CEO of Just Park
June 11 2015 – Evening networking event featuring Founder of BrewDog
November 2014 - Modwenna Rees Mogg, Owner of Angel News
November 2013 - Regus London Monument
September 2013 - Ironmonger's Hall
February 2013 - Jonathan Fisher, expert of corporate and financial crime
June 2012 - MWB Houndsditch
April 2012 - Etc. Venues Dexter House
* Simon Dixon's Testimonial on Urbano Finance
"I do a lot of public speaking, but two things stood out about Urbano Network and the Urbano Finance networking strand I addresses. Firstly, the audience was very high quality business people and investors and the quality of the questions that followed was apparent.

Secondly, Mark did a great job of warming the audience up for my presentation, setting out my talk in terms of the wider business context. It has already certainly led to some business and valuable connections for me."
Simon, CEO, BankToTheFuture.com
Urbano Finance Members & Associates
ABN AMRO Commercial Finance PLC
Alliotts
Auld Scott & Company
Barclays Bank PLC
Bircham Dyson Bell LLP
Cass Business School
City Business Library
Close Brothers Invoice Finance
Crowdcube
fds Corporate Finance
Fitzgerald and Law
GRM Law
Jonathan Fisher, QC
Mattioli Woods PLC
Office for Tax Simplification
Raffingers Stuart
The Venture Capital Platform
Truestone Asset Management Limited
Venner Shipley LLP
WSM Partners




Join community
Next Events
Community Members