Urbano Communities
Urbano Finance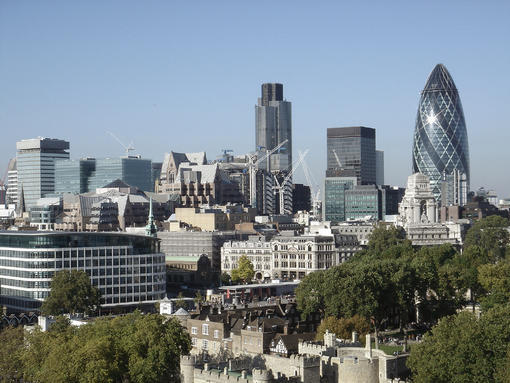 Urbano Finance brings together entrepreneurs and investors to build bridges between companies who need finance and organisations who can provide it.
Urbano Finance is not be a platform to pitch. Rather, it brings together business people to share ideas on what financial support new and growth companies actually need, explore and explain what turns a great idea into a sound business and pull down some of the hurdles that new and existing companies face when seeking backing from institutions and private investors.
Urbano Finance's networking events see see investors discussing which companies they support and what companies need to do to find capital investment, whether through banks, VCs, seed capital or individual investors. Experienced business people are also invited to tell their stories of how they found investment to turn an idea into a succesful business – and share the lessons they have learned along the way.

Find out our upcoming events here: Urbano Events
URBANO NETWORKING BREAKFAST AT DISHOOM SHOREDITCH

WEDNESDAY FEBRUARY 16TH | 09:30 - 11:00
After the sold out success of our first Urbano Network business networking breakfast at Dishoom King's Cross, we have managed to grab a table for 20 at Dishoom Shoreditch.
Like all our events, you will meet a great range of companies, drawn from across our business communities: Build, Finance, Media, Host, People, & Tech, all looking forward to making new business connections in a relaxed and welcoming atmosphere.
DETAILS & BOOKING: URBANO NETWORKING BREAKFAST

___________________________________________________________________
URBANO ENGAGE EVENT with LOCKTON Insurance (ONLINE)

THURSDAY FEBRUARY 24TH | 09:30 - 11:00

Professional Indemnity Insurance – an examination of 2022 for those in the ACTE sectors and beyond

Currently, PI insurance is one of the biggest challenges facing a range of companies, including those who tender for new work.

Urbano Members, Lockton Insurance, will be joining us on this webinar to look at the current hard market around PI provision and the outlook for 2022 and beyond. After the presentation, Mark Herring, Urbano's Connector-In-Chief, will facilitate a Q&A where you can put your own queries and where advice around mitigation of fees and cover will be provided.
FREE FOR ALL COMPANIES
DETAILS & BOOKING: PROFESSIONAL INDEMNITY INSURANCE FOR ACTE SECTOR
___________________________________________________________________
MIPIM NETWORKING RECEPTION @ CHURCH HOUSE WESTMINSTER, LONDON
THURSDAY MARCH 17TH | 18.00 -20.30

Around this time, many Urbano member companies will be planning their participation at MIPIM - the international property event - which takes place in March. Due to different factors, many companies have already chosen either not to take a team over to France or with much reduced representation.

Sponsored by Stewart Title - a leading provider of title insurance and real estate services for the commercial and residential sectors - this event will provide great networking and hospitality courtesy of Urbano and the team at Church House Westminster.

For this event, Urbano Members can book up to three representatives. Non-members can book a maximum of two representatives, subject to our usual restrictions.
DETAILS & BOOKING: URBANO MIPIM NETWORKING RECEPTION
___________________________________________________________________
URBANO NETWORKING LUNCH CELEBRATING IWD2022

WEDNESDAY MARCH 9TH | 12:30 - 14:00
Urbano is hosting this special lunch to celebrate International Women's Day (IWD) 2022, which this year has the theme of #breakthebias.
Caroline Brock, Urbano's Co-Director, is hosting this IWD networking lunch at the Mercer Street Hotel in London, a luxury boutique hotel in the Seven Dials neighbourhood of Covent Garden. Hosted in their Monmouth Kitchen restaurant, our guests will enjoy a special three-course menu (see below), including a glass of wine or soft drink.
DETAILS & BOOKING: URBANO LUNCH IWD2022
___________________________________________________________________
DARE WE TALK MENOPAUSE AT WORK

FRIDAY APRIL 1ST | 09:30 - 11:00
A frank and open conversation between Urbano's co-Director, Caroline Brock and Urbano Member, Debra Spurway from HR Dept, where they shared personal experiences, evolved into making this event happen. With Debra's specialist expertise, this event is essential for employers taking menopause seriously who want to create an inclusive workforce and retain talent.
Our speaker - Debra Spurway, Director at HR Dept - has 25 years' experience advising on matters relating to HR, Employment Law and Training & Development. She has a reputation for providing straightforward and pragmatic advice to employers and has personal experience of managing menopause in the workplace while running a successful business.
DETAILS & BOOKING: URBANO SEMINAR FEATURING DEBRA SPURWAY
Add yourself to the events mailer list here: Urbano Events Mailer

Past Events & Speakers List
April 17th 2019 - Post-MIPIM Networking reception
February 27th 2019 - Pre MIPIM Networking evening
October 26th 2017 - Kent Teague, Managing Partner of Gold Creek Capital
August 2nd 2017 - Finance networking lunch in the city
April 6th 2017 - Edward Lucas, Senior Editor at the Economist
May 11 2016 - Ronen Palan, Professor City University London
March 10 2016 - Neil Maiden, Cass Business School
October 15 2015 - Jackie Sadek, UK Regeneration
October 1 2015 - Alex Stephany, CEO of Just Park
June 11 2015 – Evening networking event featuring Founder of BrewDog
November 2014 - Modwenna Rees Mogg, Owner of Angel News
November 2013 - Regus London Monument
September 2013 - Ironmonger's Hall
February 2013 - Jonathan Fisher, expert of corporate and financial crime
June 2012 - MWB Houndsditch
April 2012 - Etc. Venues Dexter House
* Simon Dixon's Testimonial on Urbano Finance
"I do a lot of public speaking, but two things stood out about Urbano Network and the Urbano Finance networking strand I addresses. Firstly, the audience was very high quality business people and investors and the quality of the questions that followed was apparent.

Secondly, Mark did a great job of warming the audience up for my presentation, setting out my talk in terms of the wider business context. It has already certainly led to some business and valuable connections for me."
Simon, CEO, BankToTheFuture.com
Urbano Finance Members & Associates
ABN AMRO Commercial Finance PLC
Alliotts
Auld Scott & Company
Barclays Bank PLC
Bircham Dyson Bell LLP
Cass Business School
City Business Library
Close Brothers Invoice Finance
Crowdcube
fds Corporate Finance
Fitzgerald and Law
GRM Law
Jonathan Fisher, QC
Mattioli Woods PLC
Office for Tax Simplification
Raffingers Stuart
The Venture Capital Platform
Truestone Asset Management Limited
Venner Shipley LLP
WSM Partners







Join community
Next Events
Community Members