Urbano Communities
Urbano UWACTE
Since we began in 2011, Urbano has had a proud track record of championing opportunities for women, especially in historically male dominated industries and sectors, such as construction and engineering.
Urbano is itself 50% owned by a woman, Caroline Brock, who leads on UWACTE, tenders (Caroline is ex Work Winning Assocites at AECOM), and increasingly social value (she is also a qualified Social Value Paractitioner. Read more about Caroline here: Caroline Brock

Around 50% of an Urbano Build event audience are female, many running their own companies or with senior positions at larger companies. Our speakers have also included many leading and inspiring women from across the ACTE & STEM sectors.
To develop deeper connections between women in SMEs and larger 'corporates', we added a new community to Urbano in 2018: UWACTE (Urbano Women In Architecture, Construction, Technology & Engineering) where women in Urbano member firms can develop and enhance their connections across our network. This also links into other Women in Business events for true diversity across industry.
We will also seek to invite more female speakers from across the 'Build' sectors and beyond, as well as running UWACTE events.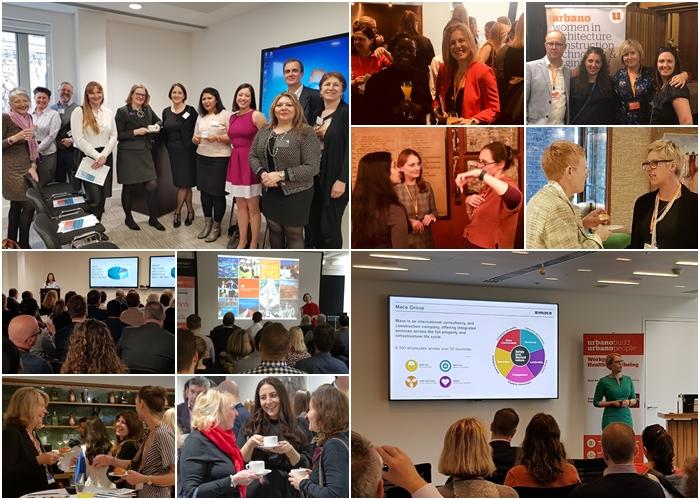 BUILD & ZERO CARBON NETWORKING ROUND TABLE

THURSDAY AUGUST 19TH - 10.00AM
For this event, we want to bring together all those companies and individuals from the construction and property sectors who are either responsible for helping their companies make progress towards Net Zero Carbon or have sector specialisms to help others achieve that to participate in a 'round table' discussion format, faciliated by Mark Herring, Urbano's Connector-In-Chief.

Our focus is to connect companies who can find potential areas where they can collaborate, improve each other as businesses and business people, and find new opportunities.
DETAILS & BOOKING: BUILD & ZERO CARBON ROUND TABLE EVENT
__________________________________________________________________________________________________________________
BUILD SPEAKER EVENT WITH SIMON ALLFORD, PRESIDENT OF RIBA

WEDNESDAY SEPTEMBER 15th - 9.30AM

Simon is a founding director of global architecture practice, Allford Hall Monaghan Morris (AHMM) where he leads a design studio of 200 architects. Simon is a frequent writer, critic and advisor, a visiting professor at Harvard, a trustee of the London School of Architecture and the Chickenshed Theatres Trust. In 2020, Simon was elected the next president of the Royal Institute of British Architects and takes up the role on September 1st.

On his election, Simon said he wanted to create "a more open, productive, engaged and reinvigorated RIBA" that addresses "global climate change and architecture's pivotal role in a post-pandemic world." This event will hear from Simon on his plans to deliver on his priorities and where he sees the future of architecture within the fast-changing landscape of the built environment, leading into an interactive Q&A, with networking to follow.

Our hosts - The Building Society - is a co-working space and collaborative community for everyone working within the build environment sector, created by Urbano Members Structural & Civil Engineers, Elliott Wood. This is a place where we can all start to engineer a better society.
DETAILS & BOOKING: BUILD SPEAKER EVENT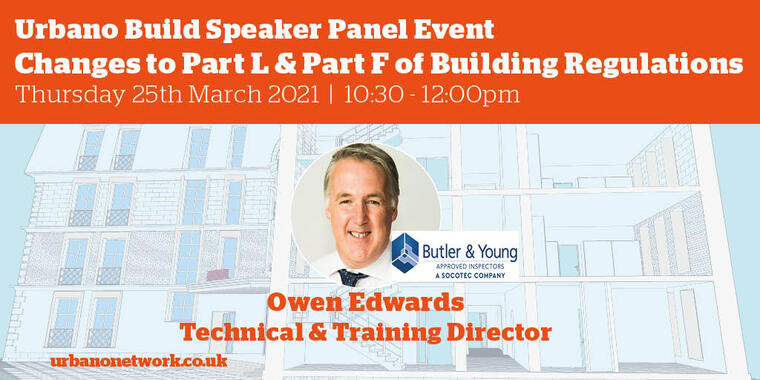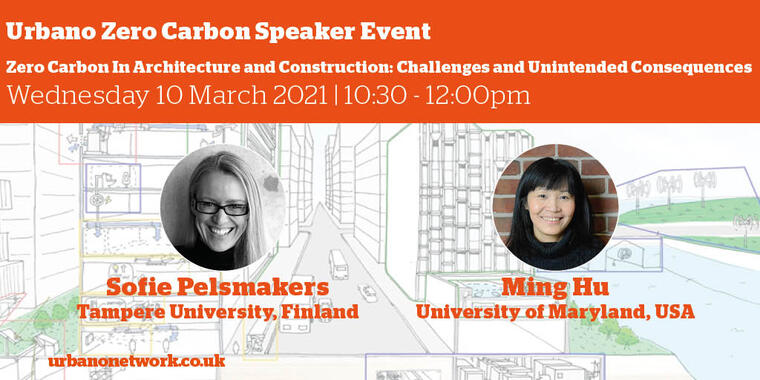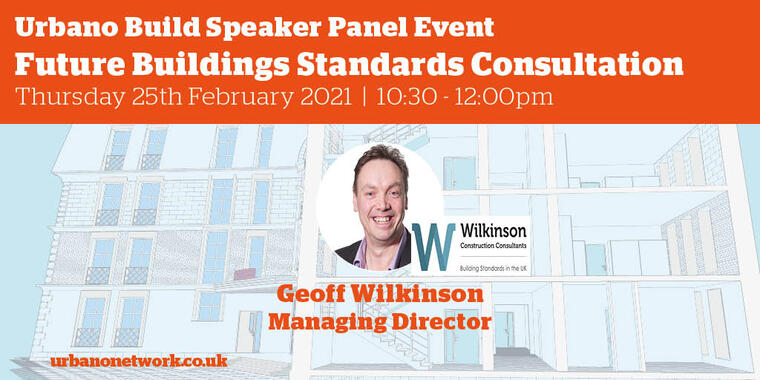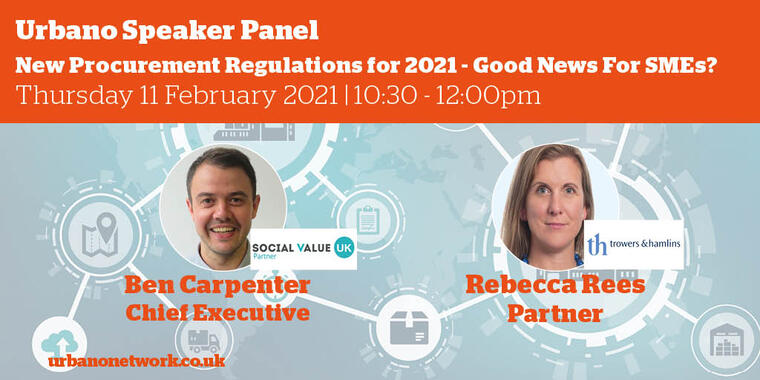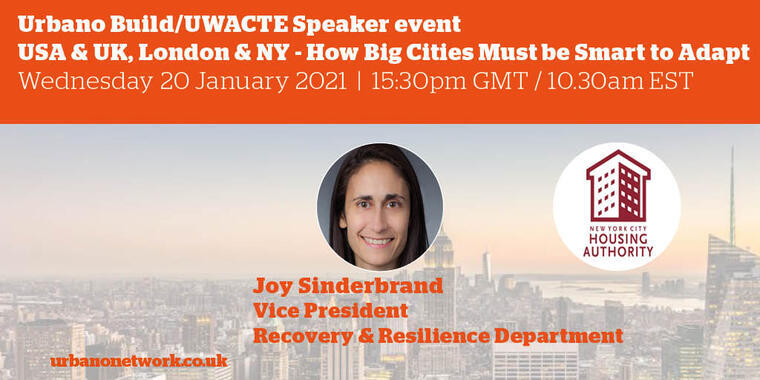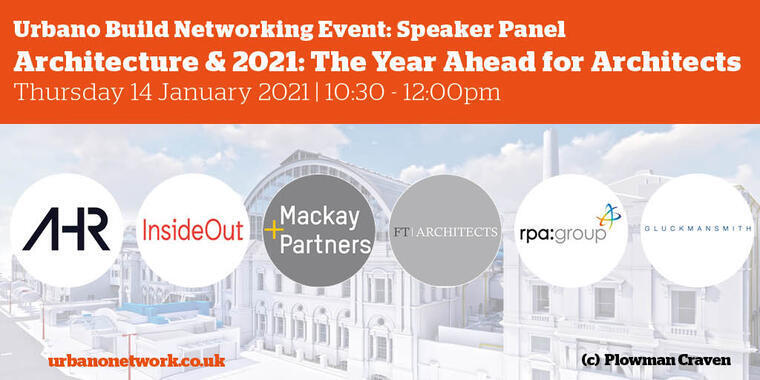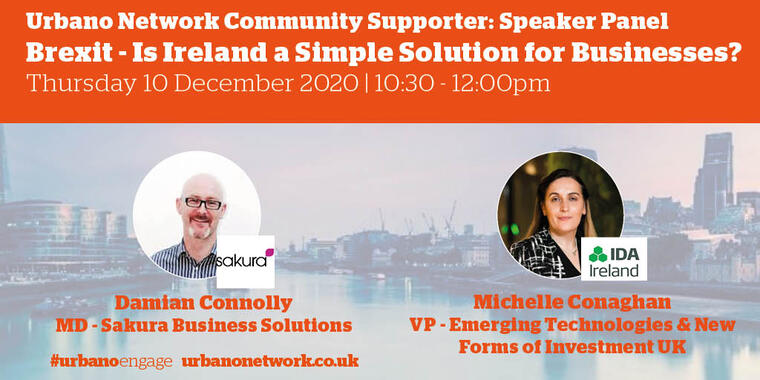 At Urbano, we see all our events as catalysts to quality connections and as such our events are open to not only women and men, but also companies from any sector and stage of business. UWACTE will help support our own efforts to support diversity and encourage entrepreneurship across the ACTE & STEM sectors at events and also online.
"Having presented on sustainable construction for Urbano Build, I would definitely speak at an Urbano event again. Not only was I warmly welcomed by the Urbano team, but I was particularly delighted at the depth of the Q&A with such a multi-disciplinary and informed audience from across the built environment sector. Urbano clearly has a great reach into the industry, and to see so many women attending was indicative of the high quality of the event and the relevance of the topic to women in industry."
Jacqui Glass, Professor of Architecture and Sustainable Construction at Loughborough University & Director of the Centre for Innovative and Collaborative Construction Engineering (CICE)
"Urbano events are always unique. I loved the variety of attendees and the interaction with the audience. The events are well organised and they know how to make the most of the time: a great combination of network opportunities, learning and Q&A session. Listening to different points of view is always refreshing even if you are the subject expert. I hope to speak again in future Urbano event!"
Dr Marzia Bolpagni, BIM Advisor at Mace, Task Group Leader of the European Committee for Standardization, and Ambassador of the UK BIM Alliance
Upcoming UWACTE events

* Women In Business events always include and welcome attendees from UWACTE companies and individuals
MEMBERSHIP & COMMUNITIES SUPPORTER INFORMATION
Non-member companies are welcome to book and send representatives to a maximum of TWO Urbano events in total, including Urbano Build events before needing to join and experience the full benefits of membership. Click through to the Membership page for options, fees and download on joining Urbano: Urbano Membership
If you would like to consider becoming an Urbano Build & UWACTE Community Supporter, helping our Zero Carbon in Construction Programme and efforts to inspire diversity across in the ACTE sectors, please click here:
Urbano Build/UWACTE Community Supporter download
______________________________________________________
Some of our past female speakers at Urbano include:
Ella Bennett - HR Director, Fujitsu UK & Ireland
Pauline Bickerton - Entrepreneur in Residence at Cass Business School
Lucinda Bruce-Gardyne - Founder, Genius Foods
Charlie Duff - Global Social Media Relations Manager, Ernst & Young
Jane Duncan - ex President of RIBA
Prof Jacqui Glass - Professor of Architecture & Sustainable Construction
Teresa Gonzalez Rico - Future Cities Catapult Project Lead
Daisy Goodwin – Producer/Writer of ITV Series 'Victoria'
Jo Haigh - Dealmaker and responsible for over 300 multi-million deals
Kate Holt - HR Director at KPMG UK
Nicola Horlick - 'Superwoman', CEO of Derby Street Films
Lara Morgan - Entrepreneur & ex CEO of Pacific Health
Sadie Morgan - Founding Director, dRMM
Ann Pickering – Chief HR Officer at O2
Modwenna Rees-Mogg - Editor of Angel News
Dr Anne Kemp - Chair UK BIM Alliance & Director at Atkins for BIM Strategy
Jackie Sadek - CEO of UK Regeneration
Jo Taylor - Former Head of Talent Management, TalkTalk
Katie Wood - Director of Operations Consulting, ARUP
Dr Kerstin Sailer - Social and Spatial Networks, The Bartlett School of Architecture
Bola Fatimilehin - Diversity & inclusion expertise, the Royal Academy of Engineering
Dr Marzia Bolpagni - BIM Advisor at MACE & UK BIM Alliance Ambassador
Dr Judith Grant - Director of Health & Wellbeing at MACE Group
Join community
Next Events
Community Members