Urbano Communities
Urbano Work
Since Urbano started in 2011, People is now one of our fastest developing communities, where workplace and employment are seeing the impact of high-profile law cases around diversity and equality, alongside technical innovations, communications, and the nature of work itself.

Urbano Work brings together companies & individuals with a professional interest in this changing world, inc HR specialists, training & development, recruitment, retention & management, employment all under the many elements that make up workplace wellbeing.

Urbano regularly hosts speaker events where leaders in the area of Work and the Workplace can engage with our knowledgeable audience. We also organise networking breakfasts, lunches and evenings where representatives of different companies with specialities in Work-related areas, such as HR & employement law, workplace wellbeing and leadership strategy. We also find tenders each week for member companies in our Work community, including recruitment, workplace design, employee management software, leadership training and employment law.

Find out our upcoming events here: Urbano Events
Add yourself to the events mailer list here: Urbano Events Mailer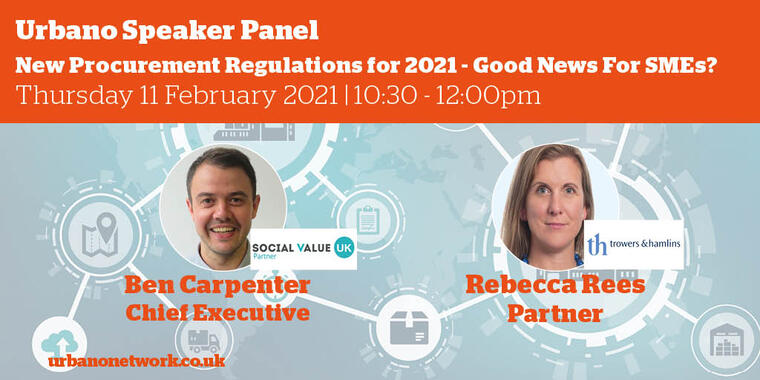 Recent People events
May 2020 - Urbano Online Webinar
May 2020 - Routes to re-opening your office workspace with Sagal Group & Thomas Mansfield
March 2020 - Women in Business Networking Evening to celebrate International Women's Day
January 2020 - Women in Business Networking Breakfast in The City
November 2019 - Urbano Women In Business networking breakfast in the City of London
September 2019 - Urbano Networking Evening at Tobacco Dock
March 2019 - Urbano People Wellbeing speaker breakfast with Dr Judith Clarke, MACE
February 2019 - Urbano Build & UWACTE speaker breakfast on Diversity & Inclusion with Bola Fatimileh
October 2018 - People & UWACTE Networking lunch
September 2018 – Urbano People & UWACTE speaker breakfast with Ann Marie Aguilar, Director EMEA of WELL Building Institute (IWBI)
April 2018 - Networking breakfast with Dr Kerstin Sailer on workplace wellbeing research
March 2018 - Networking breakfast with Ann Pickering, HR Director of Telefonica/O2
November 2017 - Networking breakfast with Katie Wood (ARUP) on health, healthcare and wellbeing
October 10th 2017 - Networking lunch at St Bart's Brewery
Please note - Urbano is pan-sector and all our events enjoy attendances from different companies from individuals and companies from across the People Community. Book the next Urbano event that suits your schedule and start your journey with Urbano there! Urbano Networking Events
Previous Urbano People event Speakers include:
Jo Taylor, Head of Resources and Talent at Talk Talk
Elle Bennett, HR Director at Fujitsu
Kate Holt, HR Director KPMG
Kathryn Nawrockyi, Director of Opportunity Now
Daniel Barnett, HR law specialist barrister
Ann Pickering, HR Director at O2 Telefonica UK
Hetan Shah, Executive Director, Royal Statistical Society
Ed Green, Director of Policy, Crown Commercial Service
Stephen Radley, Director of Policy at CITB
Professor William Webb on IOT/M2M
John Alker, Director of Policy, UK Green Building Council
Daniel Barnett, Employment Law barrister, on Shared Parental Leave
Neil Maiden, Cass Business School
Workplace Wellbeing speaker breakfast with speakers from Spacelab hosted by University of London
Photos from previous Urbano Recent People Events: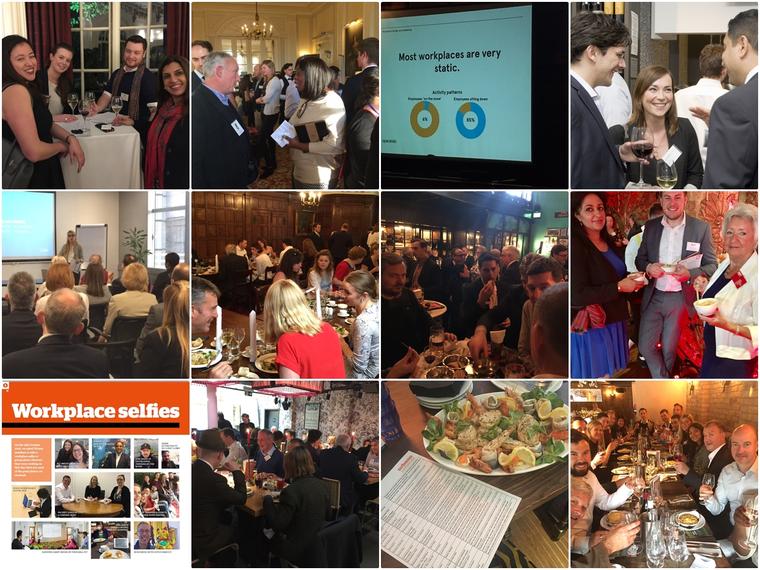 Testimonials
"I was delighted to accept a recent invitation to speak at an Urbano People event in London. Sharing with 60 professionals – from right across the HR and other sectors – the dramatic positive impact a consistent focus on engagement and enablement can have on business results, and the hard work involved, was enjoyable and rewarding.
The Urbano People audience were diverse and knowledgeable. The questions and networking discussions following my presentation introduced new ideas and observations based on the group's wide experience. I think the Urbano Network is great - both for speakers and attendees - as a forum where professionals can share ideas and thinking and as a place to do - and enjoy doing - business."
Ella Bennett, HR Director - Fujitsu UK & Ireland

"I enjoyed speaking at Urbano. It was an opportunity to sell my strategy, business and vision which is rare when being asked to speak at events in my experience. The group of people were diverse, engaging and intelligent and I would encourage anyone looking to hear strong stories from across the sector to tell to attend an Urbano event!"
Jo Taylor, Head of Talent, Talk Talk

"It was great to speak to an audience who were both knowledgable about and engaged in the subject, unafraid to ask questions and keen to pick up the threads afterwards. Convivial and focused networking in a relaxed setting."
Graham Snowdon, Editor of The Guardian's Work Supplement
Join community
Next Events
Community Members