Company Profile
AECOM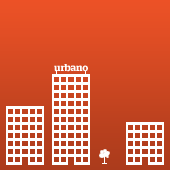 Urbano networking lunch for International Women's Day 2023

Wednesday Mar 8th 2023

Read more

>

Urbano Event - Sustainability, renewables & cleantech – Claiming tax relief on zero carbon investments

Thursday Feb 10th 2022

Read more

>

The Future Homes Standard: Changes to Part L and Part F of Building Regulations

Thursday Feb 25th 2021

Read more

>
Networking community for those in architecture, construction, design, engineering, property, proptech, etc
About AECOM
At AECOM, we believe infrastructure creates opportunity for everyone – uplifting communities, improving access and sustaining?our?planet.
We're?committed?to managing?our?business with the?upmost?responsibility and to always strive for?better — be that?reducing emissions, creating?social value or diversifying our senior leadership and workforce.
We understand both the urgency?of the challenges facing our society and our responsibility to act?in an impactful and?enduring way. We're leading the change towards a more sustainable and equitable future, partnering with those who want to make a?positive difference in the world.
We're listening to clients?and the communities we serve in order to improve lives and livelihoods,?and?to?create sustainable legacies for generations to come.
Thinking without limits is what keeps us?at the vanguard.?Ideas have no borders, and this ethos is embedded in our culture.?The full scope of our global expertise is available to anyone who needs it, wherever?they?are?based.
We're?trusted advisors — planners, designers, engineers, consultants and program and construction managers — delivering professional services spanning cities, transportation, buildings, water, new energy, and the environment. Working throughout the project lifecycle, we're one team driven by a common purpose to deliver a better world.
Representatives
Regional Director

Associate Directo...

Project Manager

Regional Rail Dir...