Urbano Event - Sustainability, renewables & cleantech – Claiming tax relief on zero carbon investments
Urbano Engage (B)
Urbano Speaker / Panel Event
London, W1N NER5
Thursday February 10th

9:30am
Member £0.00 + VAT
Non-Member £0.00 + VAT
Event Supporters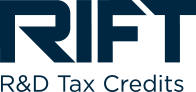 RIFT R&D helps UK businesses claim back R&D Tax relief on their innovations.
As businesses plan their investments for the new financial year, especially in areas such as technology, green vehicles, cloud and hosting, agile and digital tools and processes, many will be unaware that such expenditure may be refundable.

For this event, we are partnering with Urbano Build & UWACTE Supporters RIFT R&D Tax Credits to examine how companies in construction and other sectors can use tax credits to recoup expenditure through the R&D Tax Credit Scheme.

Leading this session is Sarah Collins, Technical MD at Rift and a specialist in claims in the construction and related sectors. Sarah will explore what investments around the changes needed to deliver net zero carbon - both internally and services delivered for clients - qualify for the scheme, alongside other activities in the architecture, construction, engineering and tech sectors.

Sarah has also successfully pursued claims relating to the work and time spent developing technical responses on bids and tenders, and she will cover how such claims can be made.

This is a sponsored event. ANY company and individual are welcome to book this free webinar.

* Non-members can also book via Event Brite